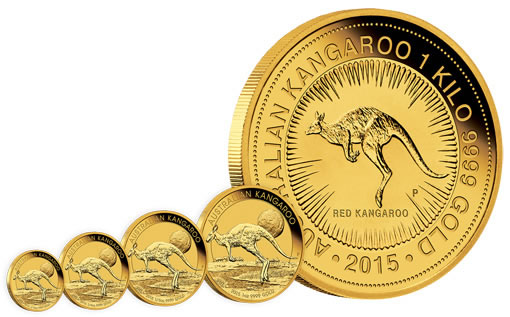 Australian sales of bullion gold and silver surged in August after falling to a three-month low in July, new figures from the Perth Mint of Australia show.
Bullion sales were logged amidst an almost flat month for London gold and a tumbling 5.9% month for silver.
August sales of Perth Mint gold coins and gold bars at 36,369 ounces rallied 44.9% from July and jumped 19.5% from the same time last year. Gold sales were the highest since June. Sales of Perth Mint silver coins and silver bars at 818,856 ounces in August advanced 41.7% from the prior month and grew 18.5% from August 2013. They were the strongest since January. In July, gold and silver bullion sales retreated from the previous month and from year-ago levels.
Perth Mint Gold and Silver Bullion Sales by Month
Below is a monthly breakdown of Perth Mint bullion sales from August 2013 to August 2014.
Perth Mint Bullion Sales (in troy ounces)
Silver
Gold
August 2014
818,856
36,369
July 2014
577,988
25,103
June 2014
586,358
39,405
May 2014
630,349
36,127
April 2014
361,988
23,461
March 2014
545,165
30,177
February 2014
392,088
47,003
January 2014
912,388
64,818
December 2013
845,941
58,944
November 2013
807,246
52,700
October 2013
821,580
77,255
September 2013
961,977
68,488
August 2013
691,259
30,430
Year-to-date sales are at 302,463 ounces for gold and 4,825,180 ounces for silver.
Early Release for 2015 Australian Kangaroo Gold Coins
In related coin news, the Perth Mint has announced that it will release its 2015 Australian Kangaroo Gold Bullion Coins early. Produced in the 1 kilo, 1 oz, 1/2 oz, 1/4 oz and 1/10 oz sizes, the 2015-dated coins will be available for sale on Monday, Sept. 15, 2014. They were originally scheduled to launch on Oct. 6, 2014.
"The new Kangaroo gold coins have been introduced early due to strong demand for remaining stocks of the 2014 release which are now almost exhausted," the Perth Mint stated.
The annually issued coins are struck from 99.99% pure gold. The mintages of 1 oz and 1 kilo coins are unlimited, while no more than 100,000 1/2 oz coin, 150,000 1/4 oz coins and 200,000 1/10 oz coins will be produced, according to the Mint.