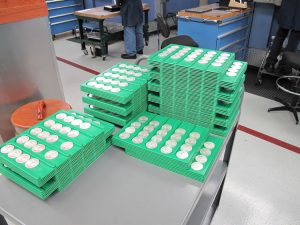 This week my brother Darrin and I are visiting the U.S. Mint at San Francisco. This will be Darrin's first visit and my second. I was there early last year and had a great time.
Like our visit to the West Point Mint five weeks ago, we hope to get a sneak peek at 50th anniversary Kennedy coinage — the gold piece and reverse proof really made an impression. The San Francisco Mint is striking enhanced uncirculated halves for the upcoming four-coin 50th Anniversary Kennedy Half-Dollar Silver Coin Collection. I'm thinking it'll be the crown jewel of the collection. Stay tuned…
Also, in coin news articles this week, we'll have stories on a number of new world coin issues, some catch-up pieces on U.S. coin designs and our monthly wrap-up columns. Until then, here's a list of last week's most read:
For our U.S. readers, have a safe and enjoyable Labor Day Weekend.