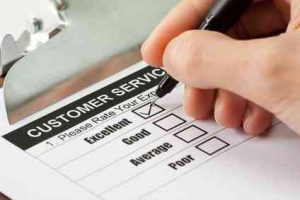 A survey will soon be conducted for the United States Mint to hear about the public's use and perception of U.S. circulating coinage.
Special emphasis will be directed toward the use off low denomination coins, according to a U.S. Mint noticed published earlier this month on the Federal Register. Collected information will be used by U.S. Mint and other Treasury Department officials in analyzing options and proposing recommendations for possible changes to U.S. circulating coins.
Under the Coin Modernization, Oversight, and Continuity Act of 2010, Public Law 111-302, the Secretary of the Treasury is required to present a biennial report to Congress outlining recommendations on possible changes to circulating coins including their composition.
To that end, the pending survey is expected to include the following topics:
use of coins as payment,
general payment preferences,
general awareness concerning low denomination coins,
attitudes regarding potential changes in coinage,
the use of rounding retail transactions, and
demographic characteristics.
A national random-digit-dial (RDD) survey of 1,000 U.S. adults will be completed to gather the information. Seven-hundred individuals will be surveyed via traditional land-line telephones with another 300 surveyed via cell phone.
Interviews will be conducted in both English and Spanish with about two minutes spent to screen individuals for eligibility. The main survey is expected to take another ten minutes.
Details about the survey was published July 8 on the Federal Register. Under current law, the proposed collection of information must first be printed in the register to allow a 30-day window for public comment. Those with comments on the proposed survey in respect to its necessity, its estimated burden on the public, and possible improvements are directed to contact the Office of Information and Regulatory Affairs, Office of Management and Budget, Attention: Desk Officer for Treasury, New Executive Office Building, Room 10235, Washington, DC 20503.