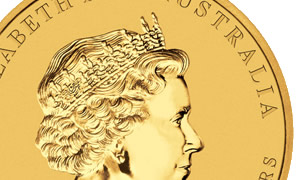 Australian gold and silver bullion sales were mixed last month and down from a year ago, the latest figures from the Perth Mint show.
Bullion sales were logged in a backdrop of soaring precious metals prices as London bullion fixings marked June gains of 5.2% for gold and 9.9% for silver.
June sales of the Perth's Australian gold coins and gold bars jumped to 39,405 ounces for the highest monthly total since February. In percentage, gold sales advanced 9.1% from May but fell 17.4% from a year ago when investors poured into physical bullion on sharply lower prices.
Sales of the Perth's Australian silver coins and silver bars climbed to 586,358 ounces, falling 7% from the previous month and slipping 1.2% from June 2013.
Perth Mint Gold and Silver Bullion Sales by Month
Below is a monthly breakdown of Perth Mint bullion sales from June 2013 to June 2014.
Perth Mint Bullion Sales (in troy ounces)
Silver
Gold
June 2014
586,358
39,405
May 2014
630,349
36,127
April 2014
361,988
23,461
March 2014
545,165
30,177
February 2014
392,088
47,003
January 2014
912,388
64,818
December 2013
845,941
58,944
November 2013
807,246
52,700
October 2013
821,580
77,255
September 2013
961,977
68,488
August 2013
691,259
30,430
July 2013
697,247
56,488
June 2013
593,535
47,692
In May, Perth Mint gold and silver bullion sales rallied on the month and were mixed compared to May 2013.
U.S. Mint Bullion Sales in June
In other world mint bullion coin news, the U.S. Mint also reported mixed June results with stronger sales of its gold coins but weaker sales of its silver coins — the exact opposite of the previous month..
U.S. Mint sales of bullion American Gold Eagles hit 48,500 ounces in June, the strongest month since January. In percentage, sales soared 36.6% on the month yet plummeted 14.9% from a year ago. The bureau also sold 16,000 ounces in American Buffalo gold coins for a 28% monthly increase and a 5.9% decline from the same time last year.
U.S. Mint sales of bullion American Silver Eagles reached 2,692,000 ounces in June, which is 32.5% less than May and 17.8% fewer than last year June. The bureau also sold 21,400 in 2014 America the Beautiful Five Ounce Silver Bullion Coins for 107,000 ounces compared to 23,100 coins, or 115,500 ounces in the previous month.