Heritage sales of world and ancient coins have already notched a record this year, trampling last year's robust total in just five months.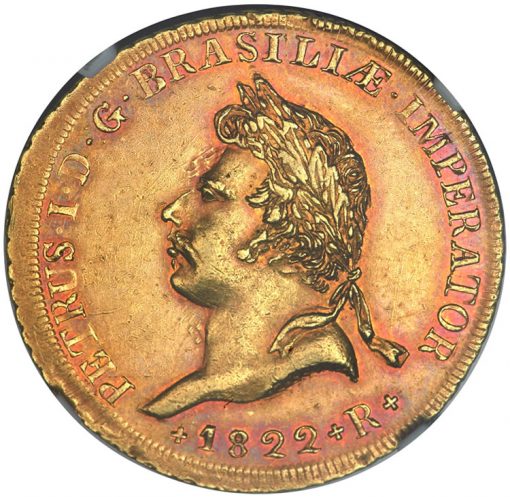 Year-to-date sales of world and ancient coins total $39,817,748, according to the company, up 11.8% from the 12-month tally of $35,606,147 in 2013. The January through May 2014 period easily eclipses annual sales of over $33.2 million in 2013 as well as the 2012 annual haul of nearly $28 million.
"These results show just how strong the World & Ancient Coin market has become," said Heritage's Vice President Cristiano Bierrenbach. "They also show how dedicated Heritage is to growing this and developing this category for the long term."
Heritage notes an early sales boost from "powerhouse auctions" in January and continued support from both current and first-time customers participating in weekly auctions held on HA.com.
"Our weekly internet auctions recently hit a new high of $80,000 in May," Bierrenbach said. "Bidders have come to expect important examples to complement their collections and they are finding them with us every single week."
About 12% of winning bidders in Heritage's Weekly World & Ancient Coin Auctions are new clients, the company states, adding that the number of lots have nearly doubled to roughly 300 per week.
Heritage's World and Ancient Coins auction, held Jan. 5-6 during the annual New York International Numismatic Convention, was one of the powerhouse auctions with about $15 million in sales. A highlight of the event was the above pictured 1822 Pedro I gold 6400 Reis, AU55 NGC. The 1822 Pedro realized $499,375 compared to a pre-auction estimate of $200,000, and hurdled the previous world record for a Brazilian coin at auction two times over.
Upcoming Heritage World & Ancient Coin auctions include the Platinum Night event, held Aug. 6-11, during the ANA World's Fair of Money in Chicago, and the Signature Auction sale, held Sept. 3-8, in Long Beach, California.
For more information, visit Heritage Auctions at HA.com.