Heritage Auctions offers The Riverboat Collection, a spectacular collection of Territorial gold coins, during the April 23 to 27 Central States Numismatic Society (CSNS) convention in Illinois.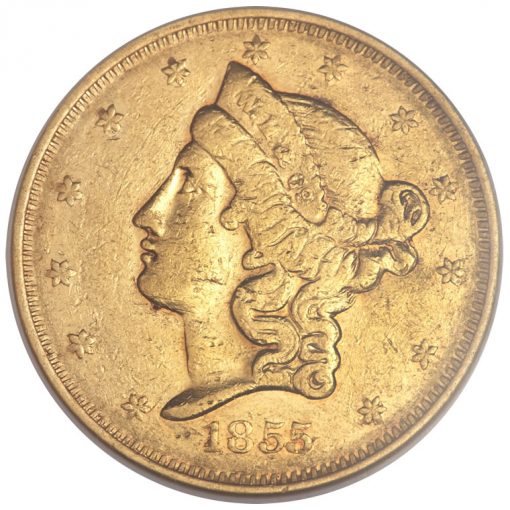 An anchoring event unique piece, the 1855 Wass, Molitor & Co., Large Head $20 gold coin, graded AU53 NGC, represents a previously unidentified die variety.
According to Heritage, all known examples of the Large Head $20 gold piece, identified as K-8 in Donald Kagin's Private Gold Coins and Patterns of the United States, employed the same obverse die.
It was believed that they also featured the same reverse. However, this gold coin exhibits the reverse of the more available Wass, Molitor & Co., Small Head $20 gold coin, identified as K-7.
"This American rarity is a unique example of one of the most elusive issues in the Territorial gold series," said Heritage Co-Founder Jim Halperin.
This piece is just the beginning of the stunning diversity of the Territorial gold coins found in The Riverboat Collection, describes Heritage.
"From the American Frontier, an 1855 Kellogg & Co. fifty dollar, PR64 Cameo PCGS stands as 'the most beautiful of all Pioneer gold', and an 1849 Mormon $10, AU58 NGC, is the earliest and rarest Mormon gold coinage, with fewer than a dozen pieces known."
An 1850 $10 Dubosq & Co., graded MS60 NGC and one of the most challenging issues in Territorial gold coins, is set to cross the auction block for the first time in 27 years.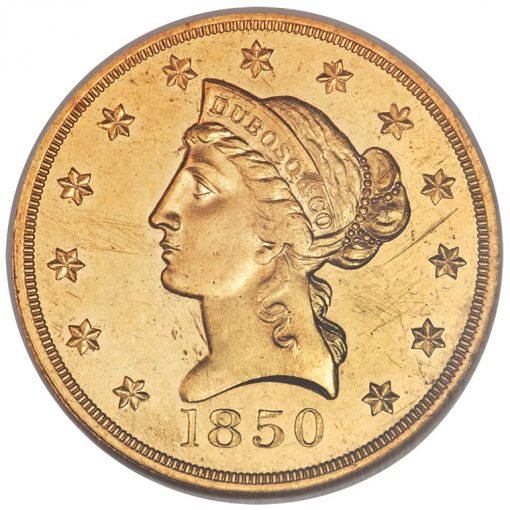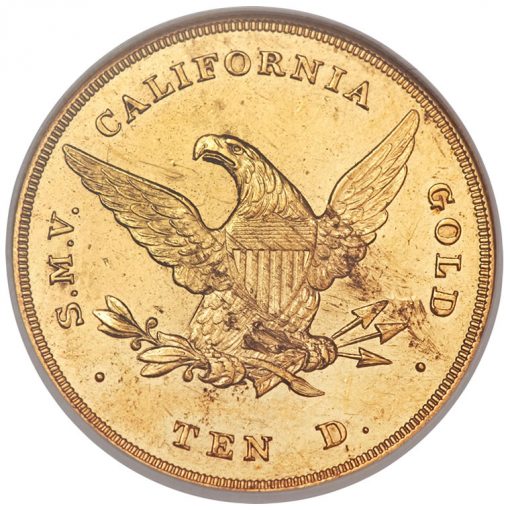 Heritage will also present the #1 NGC Morgan Dollar Registry Set, the ML Moser Collection, in its own session on Thursday just before Platinum Night. This collection features rarities like the 1893-S Morgan dollar, MS65 NGC, and an 1892-S Morgan, MS63 NGC.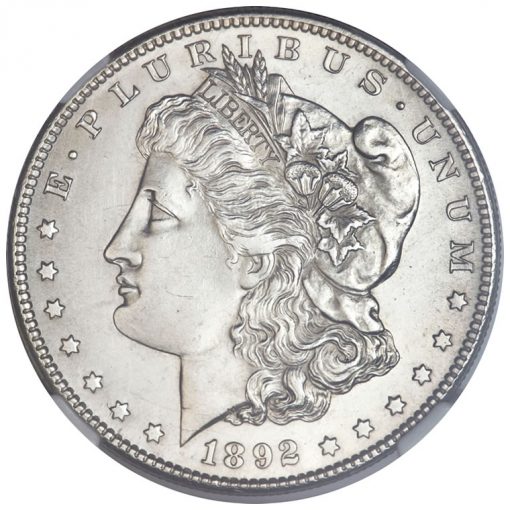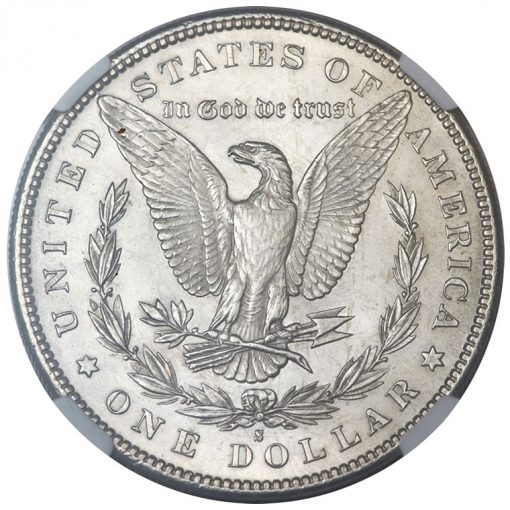 Other featured collections in the Heritage CSNS Auction include:
The Charles G. Wright Family Collection,
Christopher Bently's Nob Hill Collection, Part II,
The Dale Hopkins Collection,
The Collection of Donald E. Bently, sold for the benefit of the Bently Foundation,
The Jim O'Neal Collection of U.S. Type, Part I,
The Northern Lights Collection,
The Old New England Collection, The Collection of Philip Poier, and
The Ray Levoi Collection
Heritage Auctions is the largest auction house founded in the U.S. and the world's third largest, with annual sales of more than $900 million. For more information, visit the company's website at HA.com.