Territorial gold coins scored record prices in Heritage Auctions' range of rare coin and currency sales offered during the Central States Numismatic Society 75th Anniversary Convention, held April 23 to 27 in Chicago, Ill.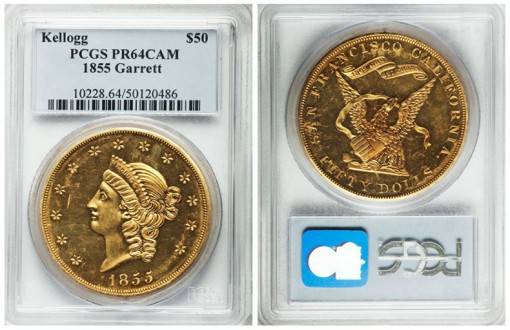 The Riverboat Collection of Territorial gold coins brought $10.4 million, leading the Platinum Night event which realized more than $30 million.
"There were 62 Territorial gold pieces from the Riverboat Collection that crossed the auction block," said Jim Halperin, Co-Founder of Heritage, "and just over half of those, 32 pieces, set new all-time auction records according to records published at the PCGS Coin Facts website. The cumulative total of those 32 coins was nearly double their previous records."
In other auction breakdowns:
Heritage's U.S. Coin offerings at CSNS brought more than $46.7 million overall.
Heritage's U.S. Currency offerings at CSNS brought more than $4.1 million.
Heritage's World Currency at CSNS offering brought more than $2.7 million.
Overall, the company realized more than $53.6 million during the CSNS week of rare coin and currency auctions.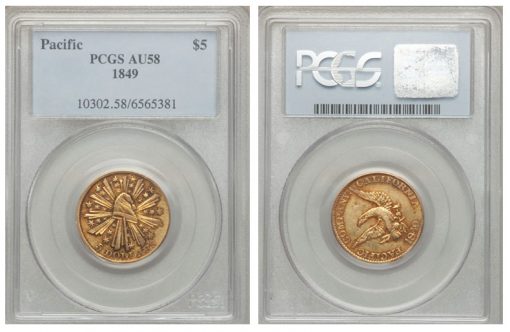 Highlights from The Riverboat Collection include:
An 1855 Kellogg & Co. $50, PR64 Cameo PCGS, a direct link to the American frontier and "the most beautiful of all Pioneer gold," brought $763,750.
One of the rarest and most mysterious issues in the Territorial gold series, the 1849 $5 Pacific Company five dollar AU58 PCGS, also went for $763,750.
An 1849 Mormon $10, AU58 NGC, the earliest and rarest Mormon gold coinage known, realized $705,000.
A unique 1855 Wass, Molitor & Co. $20 gold piece, AU53 NGC, Large Head Obverse, variety unlisted in Kagin realized $558,125.
Top non-Riverboat Collection coins included early double eagles from The Charles G. Wright Family Collection, like:
A stunning 1854-O $20 AU55 PCGS Secure, the Condition Census Example.
An 1865 $20 PR66 Ultra Cameo NGC, the finest of seven known coins.
Both coins realized $440,625.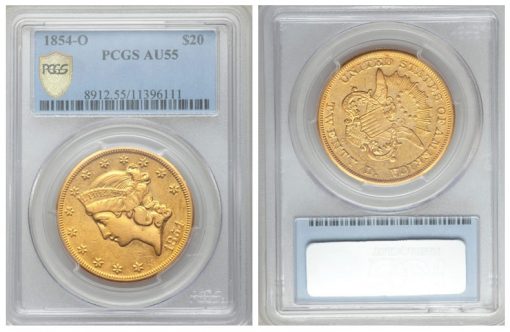 Additionally, Heritage offered the #1 NGC Morgan Dollar Registry Set, the ML Moser Collection. This collection featured the 1893-S Morgan dollar, MS65 NGC, which realized $329,000, as well an 1892-S Morgan, MS63 NGC, which brought $70,500.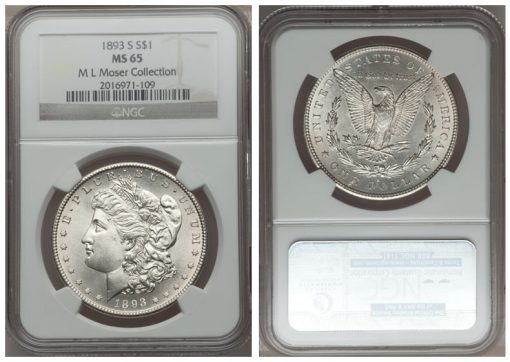 Heritage Auctions is the largest auction house founded in the U.S. and the world's third largest, with annual sales of more than $900 million. For more information, visit the company's website at HA.com.