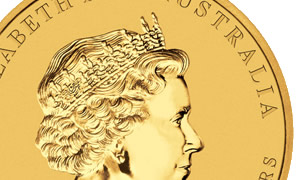 Perth Mint silver bullion sales surged in March and from a year ago while its gold bullion sales retreated from the previous month and from the same time last year. These patterns are a match to U.S. Mint bullion coin sales in March.
Perth Mint sales of its silver coins and silver bars jumped to 545,165 ounces last month, up 39% from sales of 392,088 ounces in the previous month and 33.6% higher than sales of 408,179 ounces from the same time last year.
U.S. Mint sales of bullion American Silver Eagles reached 5,354,000 ounces, surging 30% higher than February's total of 3,750,000 and soaring 59.5% above the 3,356,500 ounces from March 2013. Silver Eagle sales in March ranked fourth highest all-time dating back to the series start in 1986.
Perth Mint sales of gold coins and gold bars reached 30,177 ounces in March, dropping 35.8% from February's total of 47,003 ounces and falling 40.1% from the 50,356 ounces sold in March 2013.
U.S. Mint sales of its American Gold Eagles advanced 21,000 ounces last month, declining 32.3% from February's 31,000 ounces and plunging 66.1% from sales of 62,000 ounces in March of last year. The U.S. Mint in March also sold 12,000 ounces in American Buffalo gold coins.
Perth Mint Bullion Sales by Month
Below is a monthly breakdown of Perth Mint bullion sales from March 2013 to March 2014.
Perth Mint Bullion Sales (in troy ounces)
Silver
Gold
March 2014
545,165
30,177
February 2014
392,088
47,003
January 2014
912,388
64,818
December 2013
845,941
58,944
November 2013
807,246
52,700
October 2013
821,580
77,255
September 2013
961,977
68,488
August 2013
691,259
30,430
July 2013
697,247
56,488
June 2013
593,535
47,692
May 2013
596,458
88,638
April 2013
1,113,461
112,575
March 2013
408,179
50,356