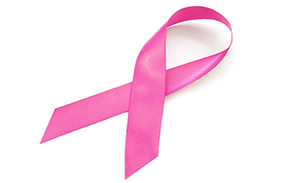 Legislation has been introduced in the United States House of Representatives seeking commemorative coins struck in recognition of the fight against breast cancer.
The Breast Cancer Awareness Commemorative Coin Act, H.R. 3680, was offered by Rep. Carolyn Maloney of New York on Monday, Dec. 9, 2013. If the Act becomes law, up to 500,000 Breast Cancer Commemorative Silver Dollars would be produced in proof and uncirculated qualities and sold by the United States Mint in 2018.
"Just this year, it is estimated that 232,340 women will be diagnosed with and 39,620 women will die of cancer of the breast in the United States," Rep. Carolyn Maloney said in an extension of remarks in introducing the bill.

"Additional private sector support will help us find a cure for breast cancer even faster. That is why my colleague Representative Aaron Schock and I are introducing the Breast Cancer Awareness Commemorative Coin Act," Maloney added.
Under the terms of H.R. 3680, a surcharge of $10 would get added to the sale of each silver dollar. Proceeds from the surcharge would be divided equally between the Susan G. Komen for the Cure (ww5.komen.org) and the Breast Cancer Research Foundation (www.bcrfcure.org).
Designs found on the commemoratives coins must be emblematic of the fight against breast cancer, according to the authorizing legislation. The final designs would get selected by the Secretary of the Treasury following a design competition.
Outlined in the legislation is compensation for at least $5,000 for the winning artist. Obverse and reverse design entries would be judged by an expert panel comprised of the Treasury Secretary, three members of the Citizen's Coinage Advisory Committee and three members of the Commission of Fine Arts. Members of the public would be allowed to submit design candidates as would artists from the United States Mint.
Specifications for the coins will be the same as all other modern commemorative silver dollars. This includes a composition of 90% silver with a diameter of 1.5 inches and a gross weight of 26.73 grams.
H.R. 3680 was referred to the House Committee on Financial Services. In order for the Breast Cancer Awareness Commemorative Coin Act to become law, it must pass both chambers of Congress and win the President's signature.