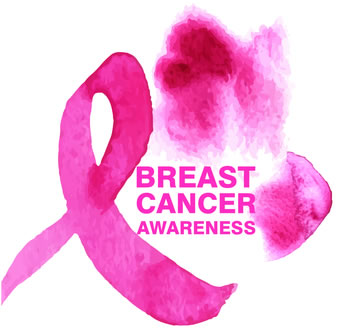 New legislation introduced in the U.S. House of Representatives calls for 2018-dated gold, silver and clad commemorative coins in recognition of the fight against breast cancer.
Entitled the Breast Cancer Awareness Commemorative Coin Act, bill H.R. 2722 would have the Secretary of the Treasury, and by extension the United States Mint, produce up to 50,000 $5 gold coins, 400,000 silver dollars and 750,000 clad half-dollars. These coins would feature designs emblematic of the fight against the disease.
The legislation was introduced in the House by Rep. Carolyn B. Maloney (D-NY) on June 10, 2015.
"It is estimated that over 231,000 new cases of breast cancer will occur in the U.S. in 2015, and tragically 40,000 women will die from it," said Congresswoman Maloney. "Breast cancer is the second leading cause of cancer death in women, and the only way for us to eradicate it is through research to find a cure and increased awareness and screenings."
Currently, the proposed legislation enjoys strong support in the House with 306 representatives signed on as co-sponsors.
"The incredible bi-partisan support this bill has received demonstrates the reality of breast cancer: it impacts everyone, no matter where they are from or political party they may belong to," commented Myra Biblowit, President of the Breast Cancer Research Foundation (BCRF). "Funds raised from the minted coin will move BCRF closer to its goal of eradicating this terrible disease."
For years, commemorative coin legislation has called for silver coins that "contain 90% silver and 10% copper." H.R. 2722 states that they shall "contain not less than 90 percent silver." This language gives the U.S. Mint leeway to strike silver commemoratives in higher fineness such as .999.
As for design specifics, the legislation calls for a competition with winning entries selected by an expert jury. Panelists on the jury would include three members of the Citizen's Coinage Advisory Committee, three members from the Commission of Fine Arts and it would be chaired by the Secretary of the Treasury. Artists would be encouraged to submit 3-dimensional designs. A winning designer would be entitled to compensation of not less than $5,000.
If H.R. 2722 is passed in the House and Senate and signed into law by the President, proceeds from surcharges on sales of the commemorative coins would get divided between the Susan G. Komen for the Cure (ww5.komen.org) and the Breast Cancer Research Foundation (www.bcrfcure.org) for furthering research funded by the groups. Surcharges would be standard for commemorative U.S. Mint issues including $35 per gold coin, $10 per silver dollar and $5 per clad half-dollar.
Bill H.R. 2722 has been referred to the Committee on Financial Services and the Committee on the Budget. Similar legislation (H.R. 3680) was introduced in the prior session of Congress but never left the committee.