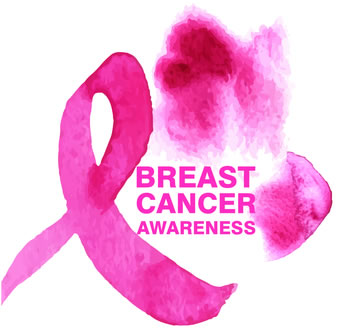 In 2018, the United States Mint will produce and sell commemorative coins in recognition of the fight against breast cancer.
Congress passed bipartisan legislation for the coins, which includes one in pink gold, and President Obama signed it into law on Friday, April 29.
Titled the Breast Cancer Awareness Commemorative Coin Act, H.R. 2722, the bill authorizes commemoratives in collector qualities of proof and uncirculated and in quantities of up to 50,000 $5 pink gold coins, 400,000 silver dollars and 750,000 clad half-dollars.
Coin designs will be emblematic of the fight against breast cancer, and they will be selected through a public competition process.
Of particular interest to coin collectors and cancer activist groups, the bill includes language for $5 gold coins in "pink gold" with at least a 75% gold composition. That's a significant change from the specifications of standard U.S. commemorative gold coins, because they are produced in 90% gold and 10% alloy.
18-karat pink gold is most often seen in specialized jewelry. The typical color is the result of a mixture of 75% gold, 20% copper and 5% silver. Different copper levels change color intensities. For example, a stronger red color, or 18K rose gold, is achieved by increasing the copper content to 22.25% and reducing the silver content to 2.75%. Just this month and as shown in the short video below, the Royal Canadian Mint introduced its 2016 $3 Queen Elizabeth Rose silver dollar with rose gold plating.
The RCM also issued Farewell to the Penny Silver Commemorative Coins with pink gold plating in 2012 and 25-cent Breast Cancer circulation coins in 2006 with a pink ribbon treatment.
For the United States Mint, coins in pink gold will mark their first.
As an added attraction, H.R. 2722 states that the 2018 Breast Cancer silver dollars shall "contain not less than 90 percent silver." This language is significant because it gives the U.S. Mint leeway to strike them in higher fineness such as .999 silver. For past commemorative silver dollars, the U.S. Mint was specifically instructed to use an exact mix of 90% silver and 10% copper.
Rep. Carolyn B. Maloney (D-NY) introduced H.R. 2722 on June 10, 2015.
"It is estimated that over 231,000 new cases of breast cancer will occur in the U.S. in 2015, and tragically 40,000 women will die from it," said Congresswoman Maloney. "Breast cancer is the second leading cause of cancer death in women, and the only way for us to eradicate it is through research to find a cure and increased awareness and screenings."
The House passed the bill on July 15, 2015 and the Senate approved it on April 19, 2016.
Under the terms of the H.R. 2722, each coin sale will have added surcharges of $35 per gold coin, $10 per silver dollar and $5 per clad half-dollar with collected funds paid to the Breast Cancer Research Foundation (www.bcrfcure.org) for furthering research.