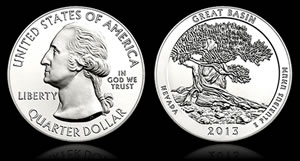 Gold prices fell for a second day Tuesday, though silver and other precious metals rebounded from declines on Monday.
Gold for August delivery dipped $2, or 0.2%, to end at $1,275.10 an ounce on the Comex in New York. Prices traded from an intraday low of $1,270.70 to a high of $1,289. Gold in the previous session lost $14.90, or 1.2%.
"Concerns over credit-market conditions in China, rising U.S. bond yields and the uncertain economic outlook are triggering the current wave of selling," wrote analysts at Credit Suisse. "In the next few days, the commodity-specific data calendar is rather thin, so prices may find it difficult to stabilize in the absence of fresh impetus. The near-term outlook is challenging."
Silver for July delivery edged up 3.3 cents, or 0.2%, to settle at $19.53 an ounce. The white metal traded between $19.40 and $19.79. Silver prices in the prior session fell 46.6 cents, or 2.3%.
In PGM future prices on Tuesday:
September platinum advanced $21.40, or 1.6%, to $1,350.50 an ounce, ranging from $1,324.80 to $1,358.50. Prices on Monday plunged $40.40, or 3%.

Palladium for September delivery rebounded $11.15, or 1.7%, to $668.80 an ounce, trading between $659.70 and $677. Palladium dropped $17.10, or 2.5, in the previous session.
London Fix Precious Metals
London precious metals fixings were mixed Tuesday. When comparing Monday PM to Tuesday PM London Fix prices:
Gold shed $7.75, or 0.6%, to $1,279 an ounce,
Silver added 12 cents, or 0.6%, to $19.77 an ounce,
Platinum fell $11, or 0.8%, to $1,349 an ounce, and
Palladium rose $3, or 0.4%, to $672 an ounce
US Bullion Coin Sales in June
Sales advanced Tuesday for United States Mint gold and silver coins, extending gains that were reported later Monday by the bureau. Rising on the day were Gold Buffalo coins by 1,500 and American Silver Eagles by 622,400. In notables for silver bullion coins:
Two-day Silver Eagle sales for this week at 847,000 are 47,000 higher than last week. The silver coins also topped 25 million for the year to maintain their record annual pace. The American Silver Eagle annual sales record at 39,868,500 coins happened in 2011. That year, it took until July 29, 2011 for sales to top 25 million.

Sales began Monday for Great Basin National Park Five Ounce Silver Bullion Coins, the third of five America the Beautiful silver coin releases for 2013. The U.S. Mint had reported debut sales at 25,500 coins on Monday but later modified the total on Tuesday to 9,900 coins.
The following are daily, June and year-to-date bullion coin totals as provided by the United States Mint.
American Eagle and Buffalo Bullion Coin Sales
Tuesday Sales
Last Week
Week-To-Date Sales
June Sales
YTD Sales
$50 American Eagle Gold Bullion Coins
0
19,000
4,500
41,000
536,500
$25 American Eagle Gold Bullion Coins
0
0
0
0
42,000
$10 American Eagle Gold Bullion Coins
0
4,000
2,000
6,000
84,000
$5 American Eagle Gold Bullion Coins
0
0
0
45,000
405,000
$50 American Buffalo Gold Bullion Coins
1,500
3,000
2,500
12,500
157,000
White Mountain 5 oz. Silver Bullion Coins
0
0
0
1,200
27,000
Perry's Victory 5 oz. Silver Bullion Coins
0
300
0
14,200
14,200
Great Basin 5 oz. Silver Bullion Coins
0
0
9,900
9,900
9,900
American Silver Eagle Bullion Coins
622,400
800,000
847,000
3,275,000
25,043,500
Figures above are in the number of coins sold, not in ounces.