Secured within the United States Mint facility in West Point, New York are nearly 4,300 gold bars worth more than $2.3 billion. It is a sight to see, something this collector will never forget. The facility has the second largest gold holdings. Only Fort Knox has more.
At 400 ounces a piece, or about 28 pounds per, the stacks of 99.99% pure gold bars make quite a picture. When visiting the West Point Mint on June 4, 2013, a single bar was worth almost $560,000.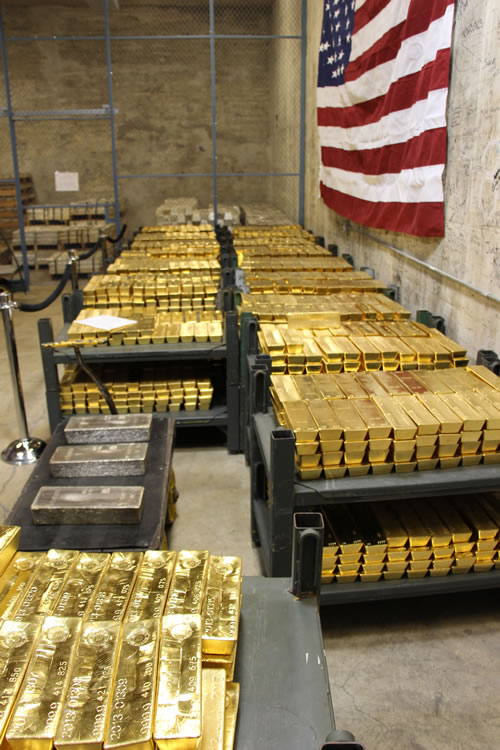 Chump change by comparison and off toward the back of the same vault was over 1.3 million ounces of silver. These were refined to 99.9% purity to a weight of 1,000 ounces per bar. Side-by-side, the silver bars appeared dull next to the gold. Yet, each one was worth more than $22,000.
Public tours are not available at the four-acre plant, so few are lucky to see the inner workings of the highly-secured facility. A main vault holding bullion bars was just one of the many areas Ellen McCullom, plant manager of the West Point Mint, showed media members as she shined a spotlight on the history of the site and its 75th anniversary. The facility was completed on June 13, 1938 and functioned solely as a bullion depository. It wasn't until later that it first produced coins with presses striking Lincoln cents from 1974 to 1986.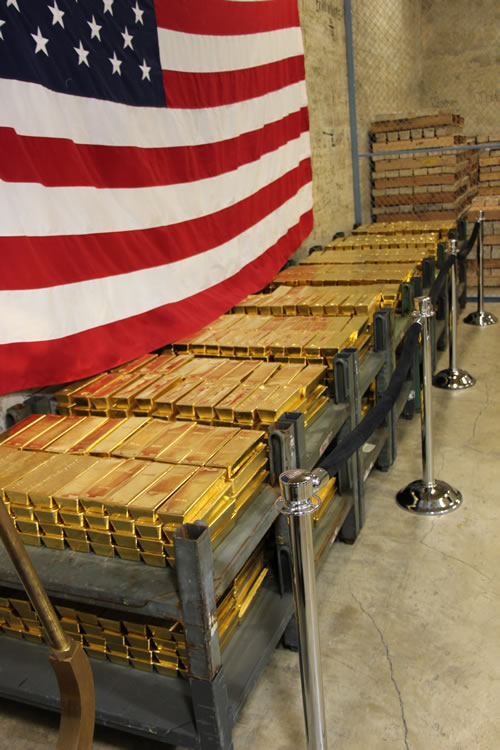 1986 is a significant year some collectors and investors will recognize. That is when the popular American Eagle series of 22-karat gold coins and 99.9% fine silver coins debuted. Platinum Eagles in 99.95% purity followed in 1997 — the first platinum bullion coins from the U.S. government. Finally, 24-karat American Buffalo gold coins joined the bullion family in 2006.
In bullion alone this year, the West Point Mint has already sold more than 1.1 million gold coins in varying sizes and some 20 million one-ounce Silver Eagles.
Then there is, of course, the many commemorative, proof and uncirculated coins produced by the West Point Mint each year for collectors. The anniversary-related 2013 West Point Silver Eagle Two-Coin Set just finished its four-week sales run with orders totaling 281,310. And more than a half-million 2013-W Proof Silver Eagles have sold since launching in late January.
Stay tuned for more articles on my trip to the West Point Mint. In the meantime, here is a short video segment about it that was shown on CNBC last week. I, Sharon Epperson, CNBC's Senior Commodities and Personal Finance Correspondent, and her crew, and Paul Gilkes of Coin World bumped elbows throughout the day during our behind the scenes tour.