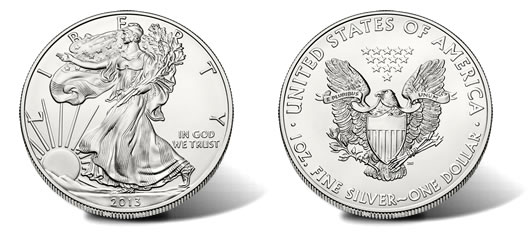 Gold futures declined for a fifth consecutive session Wednesday, ending below $1,400 an ounce for the first time since April 19. During its five-day slide, gold has fallen $77.50, or 5.3%.
On Wednesday, gold for June delivery fell $28.30, or 2.0%, to settle at $1,396.20 an ounce on the Comex in New York. Gold prices ranged from an intraday low of $1,389.00 to a high of $1,429.40. A stronger U.S. dollar and equities continued to be bearish for gold, opined analysts.
"Whatever the long-run benefits of holding gold in a portfolio, the fact that both the U.S. dollar and equities are showing such strength right now tells us that now is not gold's moment in the sun," MarketWatch quoted Ben Traynor, chief economist at BullionVault.
Falling for a second session, silver for July delivery plunged 72.1 cents, or 3.1%, to close at $22.658 an ounce. Silver traded between $22.445 and $23.450.
PGM's split Wednesday after scoring solid 1.2% gains in the prior session.
July platinum lost $11.20, or 0.8%, to $1,490.70 an ounce, ranging from $1,468.70 to $1,507.00.

Advancing for the fifth time in sixth sessions, palladium for June delivery gained $1.90, or 0.3%, to $729.05 an ounce. Prices traded between $717.55 and $731.95.
London Fix Precious Metals
In London precious metals fixings, silver and gold declined while platinum and palladium advanced. In contrasting the Tuesday PM to Wednesday PM London Fix prices:
Gold fell $23.75, or 1.7%, to $1,410.00 an ounce,
Silver declined 57.0 cents, or 2.4%, to $22.87 an ounce,
Platinum added $7.00, or 0.5%, to $1,496.00 an ounce, and
Palladium gained $9.00, or 1.3%, to $727.00 an ounce
US Bullion Coin Sales in May
Sales advanced Wednesday for every type of bullion product sold by the United States Mint. In total, sales included 7,500 ounces of gold coins and 194,000 ounces of silver coins.
In another milestone, American Silver Eagle bullion coins crossed the 20 million milestone. That has never happened so soon in a year. In 2011 when annual sales hit a record of almost 40 million Silver Eagles, it took until June 14 to top the level. Last year, the 99.9% pure silver bullion coins did not reach 20 million in sales until August 6.
The following are daily, May and year-to-date bullion coin totals as published by the United States Mint.
American Eagle and Buffalo Bullion Coin Sales
Wednesday Sales
Last Week
Weekly Sales
May Sales
YTD Sales
$50 American Eagle Gold Bullion Coins
5,000
5,000
15,000
30,000
464,000
$25 American Eagle Gold Bullion Coins
0
0
1,000
1,000
41,000
$10 American Eagle Gold Bullion Coins
2,000
0
2,000
2,000
74,000
$5 American Eagle Gold Bullion Coins*
0
0
0
0
300,000
$50 American Buffalo Gold Bullion Coins
2,000
1,000
5,000
7,500
139,500
White Mountain 5 oz. Silver Bullion Coins
3,800
0
12,700
12,700
12,700
American Eagle Silver Bullion Coins
175,000
900,000
833,500
1,733,500
20,043,500
*The U.S. Mint has temporarily suspended sales of its smallest American Gold Eagle until inventories are replenished. The Mint ran out of them on April 22.