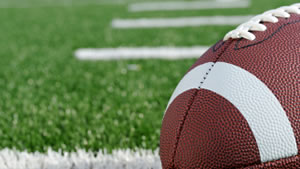 Legislation has returned calling for commemorative coins in recognition of the Pro Football Hall of Fame.
S. 203, the Pro Football Hall of Fame Commemorative Coin Act, was introduced on Jan. 31, 2013 by Sen. Rob Portman (R-OH). If it becomes law, the U.S. Mint will strike up to 50,000 $5 gold coins, 400,000 silver dollars and 750,000 clad half-dollars for distribution in 2016.
While S. 203 is the first of its kind in the 113th Congress, it is a re-introduction of previous versions from the 112th Congress — H.R. 4104 in the U.S. House of Representatives and S. 3077 in the U.S. Senate.
H.R. 4104 was actually approved in the House just days before the National Baseball Hall of Fame Commemorative Coin Act became law. It died when the Senate failed to take any action. For a bill to become law, it must pass in the House and Senate and get signed by the President.
S. 203 calls for commemorative coin designs that are emblematic of the game of professional football. Candidate designs would get drawn up and reviewed by the Citizens Coinage Advisory Committee. The Treasury Secretary would select the final ones after consulting with the Commission of Fine Arts and the Pro Football Hall of Fame.
These commemorative coins, minted to both proof and uncirculated qualities, would include standard inscriptions of their value, the year '2016,' 'Liberty,' 'In God We Trust,' 'United States of America' and 'E Pluribus Unum'.
Coin sales would include standard surcharges in the amounts of $35 per $5 gold piece, $10 per silver dollar and $5 per half-dollar. Collected funds would go to the Pro Football Hall of Fame to help finance the construction of a new building and renovation of existing Pro Football Hall of Fame facilities.
The Pro Football Hall of Fame opened its doors in Canton, Ohio on September 7, 1963. On that day, a charter class of 17 players, coaches, and contributors were enshrined. Since then, 273 members have been elected and nearly 9 million visitors have seen the more than 20,000 artifacts, 20 million pages of documents, and nearly 3 million photographic images that are showcased at the Pro Football Hall of Fame.
S. 203 now has 7 cosponsors. It has been referred to the Committee on Banking, Housing, and Urban Affairs.
U.S. Mint commemorative coin programs for this year feature Girl Scouts of the USA Centennial Silver Dollars and 5-Star Generals Commemorative Coins in gold, silver and clad.