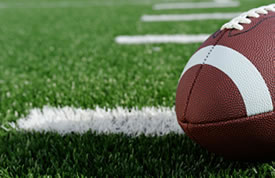 Pro Football Hall of Fame Commemorative Coins could make an appearance two years after commemorative coins for the National Baseball Hall of Fame are released.
On Wednesday, August 1, 2012, the U.S. House of Representatives passed H.R. 4104, the Pro Football Hall of Fame Commemorative Coin Act. The bill calls for up to 50,000 $5 gold coins, a maximum of 400,000 silver dollars and up to 750,000 clad half dollars.
Introduced by Rep. Jim Renacci (R-OH) on February 28, 2012, the legislation would authorize the U.S. Mint to strike commemorative coins in collector qualities of proof and uncirculated for one year beginning on January 1, 2016.
"I could not be more pleased that my Pro Football Hall of Fame Commemorative Coin Act passed in the House with such overwhelming bi-partisan support, and I thank the 294 Members who co-sponsored the bill," Rep. Renacci said in a statement following the bill's passage.

"Professional football remains America's most popular sport, and the Hall of Fame is truly the place to go if you want to revel in its rich history. The Hall will now have the ability to further expand their already impressive collection, preserving the story of this great game for future generations."
Designs for the commemorative coins would be emblematic of the game of professional football.
Surcharges are also authorized with amounts of $35 per gold coin, $10 for every silver dollar, and $5 per half-dollar. Collected surcharges from sales of the coins would get paid to the Pro Football Hall of Fame to help finance the construction of a new building and renovation of existing facilities.
Companion legislation (S. 3077) was introduced in the Senate by Sen. Rob Portman (R-OH) on May 10, 2012. This bill or the House version must pass in both chambers and get signed by the President to become law.
The Pro Football Hall of Fame, located in Canton, Ohio, opened its doors on September 7, 1963.
In related coin news, which would seem to lend support for Congressional passage of H.R. 4104, commemorative coins honoring the National Baseball Hall of Fame will get minted in 2014. The legislation calling for them passed Congress and was presented last week to President Obama for his expected signature.