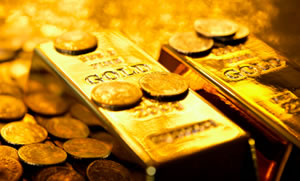 Precious metals scored bullish gains this week with advances of 3.3% for gold, 5.7% for silver, 0.9% for platinum and 1.9% for palladium.
Gold's weekly gain was the first in five weeks and the biggest since late January. Silver had not posted a weekly increase since the end of September. The two precious metals were matched by sharply higher sales of U.S. Mint gold and silver bullion coins.
On Friday and for a fifth straight day of increases, gold for December delivery climbed $4.90, or 0.3%, to settle at $1,730.90 an ounce on the Comex in New York. Safe-haven demand led cited reasons for gains this week as European debt and U.S. fiscal concerns made prominent market headlines.
"Global stimulus announcements and negative real interest rates are helping gold," Michael Smith, the president of T&K Futures & Options in Port St. Lucie, Florida, said in a telephone interview that was relayed on Bloomberg. "Also, some investors are buying gold to hedge against the uncertainty surrounding the [U.S.] tax program and fiscal cliff."
Bullish Sentiment for Gold Prices Next Week
Many analysts and bullion traders a week ago correctly forecasted higher gold prices this week. Many more are bullish about prices next week, based on the latest gold surveys.
"In the Kitco News Gold Survey, out of 33 participants, 26 responded this week. Of those 26 participants, 21 see prices up, while two see prices down, and three are neutral or see prices moving sideways," Kitco News reported.

"Gold's move back over $1,700 following the re-election of U.S. President Barack Obama has many survey participants seeing higher gold prices. They also cited another support for gold as the likelihood that Obama will not replace Federal Reserve Chairman Ben Bernanke before his term expires in 2014… But not everyone sees it that way. Those who see weaker prices said the rebound from last week's lows happened too quickly."
Bloomberg's gold survey is the most bullish in eleven weeks. Twenty-five participants forecasted higher gold prices for next week while only three were bearish and five neutral.
Gold has leapt $164.10, or 10.5%, this year. Analysts' expectations aside, there is potential for further gains due to seasonally-related demand.
"November is gold's strongest month and one of silver's strongest months," said analysts at GoldCore in a note relayed on MarketWatch. "December, January and February are also strong months — prior to a period of weakness [that] is often seen in March."
Silver, Platinum and Palladium Futures
In other New York precious metals futures on Friday:
Silver for December delivery settled up 35.9 cents, or 1.1%, to $32.599 an ounce.

Platinum for January delivery closed at $1,559.40 an ounce, rising $16.90 or 1.1%.

The outlier on Friday was sister metal palladium. Palladium for December delivery declined $3.30, or 0.5%, to settle at $611.05 an ounce.
Silver leads precious metals this year with its 16.8% increase. Platinum follows at 11.0%. Palladium stands alone with its loss of 6.9%.
London Precious Metals
London bullion prices on Friday were higher except for palladium which remained unchanged. When comparing the most recent London PM fixings:
Gold added $21.25, or 1.2%, to $1,738.25 an ounce,
Silver rose 46.0 cents, or 1.5%, to $32.16 an ounce,
Platinum gained $15.00, or 1.0%, to $1,559.00 an ounce, and
Palladium remained at $612.00 an ounce
For the week, advances were 3.2% for gold, 0.8% for silver, 0.5% for platinum and 0.7% for palladium.
U.S. Mint Bullion Coin Sales in November
Demand for American bullion coins surged for yet another week, U.S. Mint sales data shows.
Last week gold coins jumped 27,500 ounces for the highest weekly total since the first week in January. This week sales were nearly as high at 26,500 ounces. Splits were 21,500 ounces in 22-karat American Eagle gold coins and 5,000 ounces of 24-karat American Buffalo gold coins.
In one of the best performances this year, 99.9% fine silver coins rallied 1,373,500 ounces versus last week's very solid 843,000 ounces. Splits were 1,348,000 ounces of American Silver Eagles and 25,500 ounces of America the Beautiful 5 Ounce Silver Bullion Coins. Through the first nine days of November, sales of Silver Eagles have already topped past monthly totals in February and in April and sales of ATB 5 ounce coins are higher than each of the monthly totals from January through June.
In related five ounce silver coin news this week, on Monday the U.S. Mint released its collector coin honoring Denali National Park.
The grid below lists the latest daily, weekly, November and year-to-date bullion sales figures as provided by the U.S. Mint.
Sales of US Mint American Eagle and Buffalo Bullion Coins
Daily Sales
Prior Week
Weekly Sales
November Sales
YTD 2012
$50 American Gold Eagle Coin
6,000
25,500
20,000
36,000
500,500
$25 American Gold Eagle Coin
0
1,000
0
0
63,000
$10 American Gold Eagle Coin
0
0
2,000
2,000
68,000
$5 American Gold Eagle Coin
0
5,000
10,000
10,000
290,000
$50 American Buffalo Gold Coins
2,000
1,000
5,000
5,000
112,500
American Eagle Silver Coins
350,000
769,000
1,348,000
1,548,000
30,146,000
Sales of America the Beautiful 5 Oz. Silver Bullion Coins
Daily Sales
Prior Week
Weekly Sales
November Sales
All-Time Total
2012 El Yunque National Forest 5 oz. Silver Bullion Coins
0
1,450
50
1,300
19,400
2012 Chaco Culture National Historical Park 5 oz. Silver Bullion Coins
0
1,250
50
1,300
19,500
2012 Acadia National Park 5 oz. Silver Bullion Coins
0
1,300
0
0
21,800
2012 Hawai'i Volcanoes 5 oz. Silver Bullion Coins
0
1,300
5,000
5,000
20,000
2012 Denali National Park 5 oz. Silver Bullion Coins
0
9,500
0
2,500
15,000
2011 Olympic National Park 5 oz. Silver Bullion Coins
0
0
0
0
85,900
2011 Vicksburg National Military Park 5 oz. Silver Bullion Coins
0
0
0
0
39,500
2011 Chickasaw Park 5 oz. Silver Bullion Coins
0
0
0
0
29,700
TOTAL
0
14,800
5,100
10,100
250,800
Sales above are in the number of bullion coins sold, not the amount of ounces.