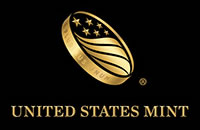 President Barack Obama has nominated Bibiana Boerio to fill the position of Director of the United States Mint. If confirmed, Boerio would become the 39th Director in the Mint's 220 year history.
The announcement of her nomination came on September 19, 2012. Boerio must be confirmed by the U.S. Senate in order to fill the five-year term. Since the Senate has already adjourned until after the November election, her confirmation would not be taken up until then, and will likely hinge on whether President Obama wins in his re-election bid.
Bibiana Boerio served as the special adviser to Detroit Regional Chamber of Commerce's President and CEO from March 2011 through February 2012. From 2008 to 2010, Ms. Boerio was the Chief of Staff for Congressman Joe Sestak. Previously, she worked at the Ford Motor Company for over 30 years with positions that included Executive Vice President and Chief Financial Officer for Ford Motor Credit Company from 2000 to 2003, Director of Finance and Strategy for Ford International Operations from 2003 to 2004 and Managing Director for Jaguar Cars, Ltd. from 2004 to 2007.
Boerio is a native of a Latrobe, Pennsylvania. She received her bachelor's degree from Seton Hill University and her Master of Business Administration degree from the University of Pittsburgh Graduate School of Business.
"Our nation will be greatly served by the talent and expertise these men and women bring to their new roles," stated President Barack Obama concerning the nomination of Bibiana Boerio to the position of the Director of the United States Mint as well as nominations for other individuals and positions. "I am grateful they have agreed to serve in this Administration, and I look forward to working with them in the months and years ahead."
The position of Director of the United States Mint has been vacant since January 2011. The 38th Director, Edmund C. Moy resigned after more than four years of service. He had been appointed by President George W. Bush and began serving on September 6, 2006.
Since January 25, 2011, Richard A. Peterson, Deputy Director of the United States Mint, has been handling the day-to-day operations of the Mint.
The United States Mint was officially created by an Act of Congress on April 2, 1792. Bibiana Boerio would be the seventh woman appointed as Director of the Mint, following Henrietta Holsman Fore who was sworn in as the 37th Director on August 7, 2001.