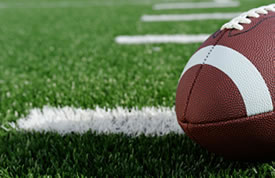 A newly introduced Senate bill calls for commemorative coins in 2016 to honor the Pro Football Hall of Fame located in Canton, Ohio.
Matching language to a House version (H.R. 4104) which was submitted for consideration in late February, the Senate's version of the Pro Football Hall of Fame Commemorative Coin Act would authorize gold, silver and clad commemorative coins in calendar year 2016 to recognize and celebrate football, its legends and to preserve the sport's memorabilia.
"The commemorative coin is a great way to recognize the legends who have contributed to America's rich football heritage," said Ohio Senator Rob Portman who introduced Senate bill, S. 3077, on May 10, 2012.

The Pro Football Hall of Fame coins "will ensure that important aspects of America's sports history are preserved, at no cost to the taxpayer," Portman added.
If either the Senate or House bills pass in both chambers and get signed by the President, up to 50,000 $5 gold coins, 400,000 silver dollars and 750,000 clad half dollars would be produced by the United States Mint in uncirculated and proof collector qualities. Coin designs would be emblematic of the game of professional football, with each coin minted to the standard specifications of modern commemorates and bearing the year 2016.
Sales of the commemorative coins would include surcharges to help "finance the construction of a new building and renovation of existing Pro Football Hall of Fame facilities," according to S. 3077. Collected amounts would be $35 per gold coin, $10 for each silver dollar, and $5 per half dollar for a potential maximum of $9.5 million if all 1.2 million coins were sold.
The legislation in the Senate has been referred to the Committee on Banking, Housing, and Urban Affairs, a common hangout for coin legislation. It has one cosponsor, Senator Joe Manchin of West Virginia. The House version of the bill has been stuck in the Subcommittee on Domestic Monetary Policy and Technology since March 26, 2012. It currently enjoys the support of 205 cosponsors.