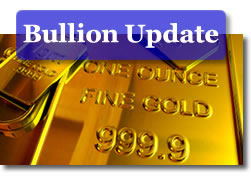 Hosni Mubarak's "farewell" speech late yesterday turned out to be a case of "But, Wait, There's More!" that would give Ron Popeil a serious case of TV pitchman envy. The surprise announcement that the Egyptian "leader" intends to stay in place until a formal power transfer would take place later this year caught most everyone (especially including the White House) by surprise.
Previously, most global leaders were in accord that the transition of power in Cairo ought to begin on the same timetable as that demanded by the tens of thousands of people shouting and waving shoes in Tahrir Square, i.e.: NOW. However, "now" appears to be possibly "later" as the Egyptian military is apparently siding with Mr. Mubarak. How much "later" depends on the degree of patience and restraint that will be exhibited by the masses. As of the moment, the prospects and emergent signs of a civil war, unfortunately, hang heavy in the smoky air above Cairo.
World markets fluctuated while showing the same signs of indecision about how to react to the new "situation" as those exhibited by everyone from Mr. Obama to other heads of nations. Equities, gold, and oil all oscillated back and forth between negative and positive price-change territories as investors struggled to make sense of the mess that hardly anyone is able to make sense of, within, or outside of Egypt. More of the same appears to be on tap for today as massive demonstrations are about to unfold in Cairo and as markets get ready to wrap it up for the week. One would presume that –just as was the case two Fridays ago, (at least gold) market speculators might want to go home on the "safe" side. But, even that remains to be seen, as of this uncertain hour –things could change at, literally, any moment.
New York spot metals prices opened a tad on the mixed side. Gold showed a $1 gain to open the final session of the week at $1,364.50 per ounce. After making a modest attempt at an advance to near the $1,370.00 level, bullion turned back into negative price territory within the first hour of trading. Gold ETF balances have fallen to an eight-month low on the back of clear-cut amelioration in the US jobs sector and the continuing Chinese central bank's anti-inflation campaign. The yellow metal was still being hampered by the tangled news coming from Egypt and by the higher US dollar.
The latter gained 0.36 on the trade-weighted index (rising to 78.57), attracting safe-haven bids and benefiting from the wider, but lower than anticipated, US trade gap that was reported by the US Commerce Department for December. The US imported $40.6 billion more than it exported and ran a $497.8 billion trade deficit for the past year as a whole. More than half of that figure was accounted for by America's deficit in trading with…China.
Speaking of China, at least one additional market analyst has gone on record to say that he expects that country's property bubble to pop, and soon (as in: within 12 months). Gillem Tulloch, Managing Director of Forensic Asia Ltd. in Hong Kong, believes that the withdrawal of the "credit opium" by China's banking system will result in a situation where renting is suddenly more enticing than buying. The more than 11 trillion yuan that China's banks pumped into real estate via loans last year could shrink significantly this year.
That phenomenon, Mr. Tulloch opines, will be the catalyst for the bubble's implosion. Chinese property prices continue to rise, even as residential vacancy percentages approach alarming levels (some 60% in Beijing alone). If you think that steel, copper, aluminium, etc. will be funneled into non-stop additional building in the wake of what Mr. Tulloch expects will happen, you might wish to delve into a borrowed copy of "Supply/Demand Fundamentals 101" sometime this weekend.
Since we are on the topic of bubbles, it might be worth noting the following, clearly 'buried' little news items. Obscure as this news is, there something of a cautionary tale to be gleaned therein. Enter the Glassmakers versus the Dutch Central Bank. Or, vice-versa, as the case may be:
Item: THE HAGUE, 11/02/11 – The Dutch central bank (DNB) is demanding that a pension fund wind down its investments in gold substantially. The pension fund for Glassmakers has put 13 percent of its assets in gold, and DNB says it has to cut this to below 3 percent. The supervisory body has given it a so-called 'directive' to do so following the fund's earlier refusal to wind down the investment in gold. The directive has emerged from a ruling by a district court, which this week found against an appeal that the fund made against the measure. The gold must now be sold within two months.DNB does not want to say that it sees gold as the next financial bubble. It does however say that the fund does not comply with the 'prudent person' rule, to which funds must adhere in the interests of their participants, with the its concentration of investments in gold. Pension funds on average invest 2.7 percent in commodities."
Silver opened with a 4-cent drop, quoted at the $30.17 spot bid level. It later sank by about 15 cents to draw closer to the round-figure mark. Meanwhile, platinum and palladium both opened with marginal advances (the former up $5 at $1,837 and the latter up $3 at $823.00) but later also gave up the trend and fell into the red column. US consumer sentiment rose to 75.1 this month, according to a University of Michigan poll. The statistic lifted US Treasuries and the US dollar as well.
…But, Wait! There's More!
Just as this was written (9:10 AM EST) a news flash that Mr. Mubarak has "left Cairo" came across the wires. Evidently, the man was less than comforted by the manifest readiness of the throngs to storm the Palace. If in fact, this is so, then the EAF (Egyptian Armed Forces) are now in control of the country. That, in turn, might mean that Mr. Mubarak will take his $70 billion booty and hang out at his resort home on the Red Sea – just as this writer envisaged nine days ago, when talking to Marketwatch about the issue.
Slice and dice until Monday.
Have a nice weekend.
Jon Nadler
Senior Analyst
Kitco Metals Inc.
North America
www.kitco.com and www.kitco.cn
Blog: http://www.kitco.com/ind/index.html#nadler