Numismatic Guaranty Corporation (NGC) has announced that they have certified a significant Carson City Variety.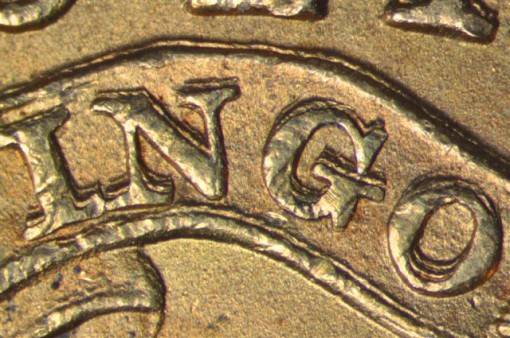 A coin submitted to NCS for conservation followed by NGC grading has turned out to be an unpublished variety.
This gold eagle coined at the Carson City Mint in 1892 bears a distinctly tripled reverse die, which is quite visible within the motto IN GOD WE TRUST.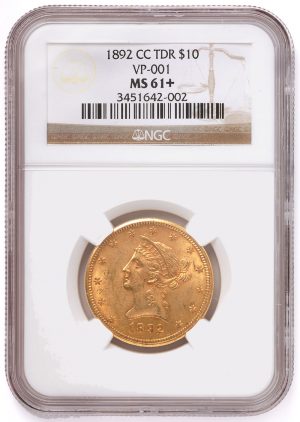 With a mintage of only 40,000 pieces this issue is scarce and popular with collectors, and it would have been coined from a very limited number of dies. It's therefore surprising that this variety hasn't been reported previously. NCS President David Camire spotted it while performing conservation work.
NGC has graded the coin MS-61+ and labeled it VP-001. The VarietyPlus® numbering system is used by NGC for varieties not already assigned variety numbers in popular reference books, and this is the first variety reported for 1892-CC eagles.
While the coin was not submitted for variety attribution, NGC believed this discovery too important to let it slip through without noting the variety. Collectors are urged to examine their 1892-CC tens for other examples.
About NGC
NGC was founded in 1987, and for coin grading, its opening heralded the introduction of a new standard of integrity. From the beginning NGC focused on only one objective, a standard of consistent and accurate grading.
As NGC has grown to become the leader in third-party grading services, we have maintained a steadfast and uncompromising commitment to this standard. The knowledge, integrity and dedication of NGC's team of grading experts ensures you a level of grading consistency unparalleled among grading services. This record of consistency, built over the years, has helped to foster greater stability throughout the rare coin marketplace.