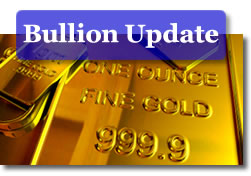 Persko…WHAT?
Good Day,
Well, after weeks of wrangling and a near-derailment at the very last minute, we have an agreement on Greece…kinda/sorta.
Last night's cobbling together of a rescue package for Greece by the EU not ameliorates its short-term financial position but has resulted in the lifting of at least some the immediate selling pressures being felt by the euro. The long-awaited assistance "package" contains a mix of loans from certain EU nations as well as assistance by the IMF. Makes one wonder; what took so long?
However, experts opine that it is totally premature to conclude that the Greek and/or Eurozone turmoil is now fully over. Nothing in the package implies that Greece is going to get off easy in attempting to solve its financing woes. The loans contained in the plan are priced at current (rather high) interest rates.
As well, Greece is still faced with the unpleasant prospect that its economy will probably remain in the grip of a deep recession over the medium term. With similar problems rearing their respective and equally ugly heads in Portugal, Spain, Italy, and Ireland, currency analysts are still skittish on the euro and see the current rally only as a shallow sigh of transitory relief.
Against this mildly positive (for the euro) background, the US dollar lost about 0.50 on the trade-weighted index, the euro 'rallied' to near 1.34 (certainly far less than might be expected, given the gravitas of the rescue news), and risk appetite flared up a tad, since –as traders saw this morning- crude oil picked up 73 cents, copper gained 1.3%, nickel some 4%, and gold prices climbed about 0.60% in NY.
Spot bullion dealings opened the final session of this week with a $6.20 per ounce rise, quoted at $1097.20 and looking as if they might successfully trim the weekly loss towards which they were headed.
Silver started off with a 26-cent gain, quoted at $16.84 the ounce, while platinum added only $1 to open at one dollar under the round $1600.00 mark.
Palladium climbed $7 to start at $458.00 the ounce, while once again no change was reported in rhodium — last seen at $2280.00 bid per troy ounce. For gold, the support -now seen at $1075.00- is a 'must-hold' while the tenor of the market might not improve until and unless the $1120 value zone is overcome.
For the time being, the gold market was seen maintaining near $1100.00 as fourth-quarter US GDP data (revised down to 5.6% from 5.9%) offered a bit of support to it and to oil. Let's see what Friday's closing levels turn out to be. Bullion had finished last Friday near $1108.00 the ounce.
Indian buyers crossed their arms overnight, signalling that the short-covering rally we have witnessed over the past two sessions has dampened local appetite for the shiny stuff.
For the month of February, Indian-sourced statistics reveal a larger than 15% drop in gold imports. About 29 tonnes of bullion made their way into the country following January's decent 34-tonne import levels. Rising prices in the international (and local) markets were once again blamed.
Well, the CFTC hearings went pretty much according to the preview and outline we gave you 24 hours ago in these columns. Contrasting position statements were tendered, probing questions were aimed at the panellists, and no hard conclusions were reached.
The majority of panellists appeared to staunchly oppose the imposition of limits on metals positions, while really no one disagreed that close regulation and more transparency are in everyone's best interest. Still, a couple of statements made by certain participants raise a few eyebrows, to be sure.
For example, Kitco News reports that Mr. Richard Strait of Triland USA expressed concern about ETFs in strategic metals such as platinum and palladium. "There seems to be a need for better oversight of the approval process of ETFs, citing the new ETFs in platinum and palladium," he said. "These are thin markets with limited supply," he said, emphasizing they are strategic metal commodities with growing high tech applications in civilian, aerospace and military areas.
In response to a question from a CFTC commissioner, Strait said it was "insane" to take a complex group of metals such as platinum and palladium and put them into an ETF. He said it artificially drives the price up "and puts these very important metals in the hands of people who can trade in an E*Trade account."
Another panelist, Mr. John J. Lothian, a CTA, futures broker, and the head of a well-known market newsletter, urged the CFTC not to pay attention to arguments that there has been "manipulation" in precious metals: "Those who believe gold and silver markets are manipulated to keep prices low are nothing more than politically opportunistic rent-seekers in my book. They are parasites on the body public profiting from selling fear and seeking political change that will benefit their world view and related market position."
The last item in this week's roundup of the news and perspectives, a nerdy but potentially important bit of news. US News reports that: "Chemical engineers have found a cheaper and possibly better material than platinum for cleaning up the exhaust streams of diesel vehicles. An alternative material, known as perovskite, is far less expensive than platinum and may do the job more effectively, engineers from the research arm of General Motors report in the March 26 Science.
Perovskite is a cobalt-based element, and it appears to catalyze the conversion reaction of noxious gases into harmless ones at rates significantly higher than platinum. However even if such a new, perovskite-based catalyst makes it into production, it will not mean that the devices will be entirely free of precious metals. The research teams employing the perovskite-based catalysts had to add some of palladium to the mix in order to eliminate some sulfur buildup. Catalysts are vital especially for diesel-engined vehicles.
"There's a long way to go before perovskite-based catalysts appear in automobiles, notes Jim Parks, a catalyst researcher at the Oak Ridge National Laboratory in Knoxville, Tenn." reports US News.
Happy Weekend.
Jon Nadler
Senior Analyst
Kitco Metals Inc.
North America
Websites:
www.kitco.com
and
www.kitco.cn
Blog:
http://www.kitco.com/ind/index.html#nadler
---
Check out other site market resources at Live Gold Spots, US Silver Coin Melt Calculator and America the Beautiful Silver Coins.