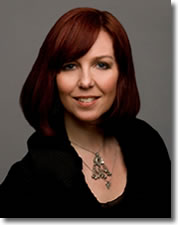 Answering a call that went out in October of last year, Heidi Wastweet of Seattle Washington has been appointed to the Citizen's Coinage Advisory Committee (CCAC) by Treasury Secretary Timothy Geithner.
Wastweet, a well-known sculptor and medallist, replaces former CCAC member Sherl Joseph Winter whose term expired last September. Both have an expertise in sculpture or medallic arts and were appointed to lend their artistic knowledge to the committee.
Wastweet was drawn to art at a very early age. "I had mysteriously declared my decision to be an artist at the age of just 6 years old and began drawing constantly, but when I started sculpting at age 18 something really clicked," she describes.
The qualifications for Wastweet speak for themselves. Since 1987, she has been directly involved with the creation of over 1,000 coins, medals, tokens and rare coin replicas.
She held the position of chief engraver and medallic sculptor at the Sunshine Mint for eleven years where she participated in all aspects of the minting process from design to production. Sunshine is one of the U.S. Mint's main suppliers of coin blanks for American Silver Eagles.
Wastweet moved on to head the sculpting department at Global Mint for five years before opening her own studio in 2001 (visit her Web site at www.wastweetstudio.com).
Medal and coin credits include a seven coin set issued by the Sultanate of Darfur, the Dean's Award for Seattle University School of Law, Alumnus Award for Stephen F. Austin University, Mayo Clinic visiting physicians medal, Stanford University Alumni medal and Island records Willie Nelson portrait.
Wastweet is currently a member and participant of several artistic associations. Some of her most recent works include collaboration on the Medal of Honor Monument at the University of Washington and Life of St. Paul cast bronze relief panels on the 12-foot high doors of St. Paul's Catholic Church in Pensacola, Fl.
About the CCAC
The Citizen's Coinage Advisory Committee is an 11-member panel established in 2003 by Congress to advise the Treasury Secretary on designs and themes for all U.S. coins and medals. Members serve four year terms after being appointed by the Secretary with each position dedicated to certain qualifications, including one who is an expert in medallic arts or sculpture. Other posts include:
a person who is specially qualified in American history,
one individual qualified in numismatics,
three who represent the interests of the general public, and
four who are recommended by Congressional leaders.
This appointment leaves two positions open on the CCAC. One is currently held by John K. Alexander, a University of Cincinnati history professor whose expertise in American history qualified him for the post. His term technically ended last year, but was extended six months at the request of Secretary Geithner. The other position is to draw from the general public and replaces Dr. Mitchell Sanders whose term ends this year.