As the U.S. dollar strengthened Wednesday, New York precious metals futures continued their several day free-fall. Silver, gold and platinum dropped hard, losing 7 percent, 3.7 percent and 5.6 percent, respectively. Silver moved below $11 an ounce, and platinum below $1200 an ounce. Gold hit a new 11-month low.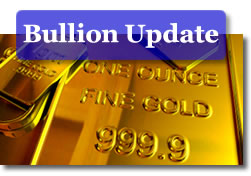 October oil fell 68 cents to $102.58 per barrel, despite OPEC stating they would cut output against expectations. Concerns over slowing global demand was cited as a major factor.
December silver tumbled 83 cents to end at $10.89 an ounce.
October platinum dropped another $70.10 to close at $1,192 an ounce.
December gold fell $29.50 to close to $762.50 an ounce — its lowest level since October of 2007.
"The metal's [gold] one-year gain has now been reduced to but 8% – a far cry from the near 50% boost it enjoyed in mid-March. Fund liquidation continued on the heavy side, wiping out several more support levels," said senior analyst Jon Nadler at Kitco Bullion Dealers.
Nadler commented on platinum's potential price future.
"Some traders have expressed views that the $1000 mark could be in the metal's crosshairs despite having caved to 18-month lows already," continued Nadler.
Gold generally follows oil's direction and moves opposite to the U.S. dollar, as a weakened dollar encourages investors to buy gold, also considered a hedge or safe-haven during times of high inflation and economic uncertainty.
Check out CoinNews market resources at Live Silver, Gold & Platinum Spots, the Silver Coin Calculator and the Inflation Calculator.