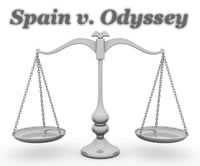 Florida-based treasure hunting, deep-sea exploration firm Odyssey Marine Exploration is back in court this morning at 9:30 a.m. (ET) with Spain. The legal battle over 17-tons of silver and gold Colonial-era coins continues in U.S. Federal court before Magistrate Judge Mark A. Pizzo.
The coin treasure trove was recovered by Odyssey in May of 2007, and resulting legal disputes with Spain over ownership have resulted since.
Court fillings reveal that the conclusive identity of the sunken ship site, Odyssey code-named the "Black Swan," could not yet be made. But they also suggest a possible linkage to Nuestra Senora de las Mercedes y las Animas, a Spanish vessel that sank in the Atlantic Ocean in 1804.
Since, Spain's attorney Jim Goold has went as far as stating Odyssey's recovery of the treasure was "immoral and illegal," and provided an analogy of someone taking personal effects from the pockets of those who died in the U.S.S Arizona at Pearl Harbor — essentially grave-robbing the honored dead.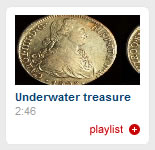 Odyssey is quick to point out that there has never been remains of a shipwreck or humans found at the site, and that a claim its the shipwreck Mercedes has not been proven.
This morning's pretrial conference appears to be mostly one of organization, with parties told to be prepared to discuss the case management reports previously filed, the current status of the case, and appropriate discovery deadlines.
For an interesting report, watch CNN's video, Spain's lost treasure battle in the U.S. court.