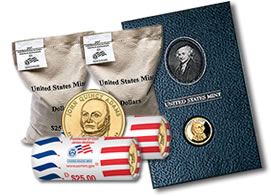 The United States Mint has announced the upcoming arrival of new Presidential $1 dollar coin products in May.
For some collectors, the announced offerings may come as a bit of a surprise since the Mint is pushing out an additional product as well as the next scheduled coin honoring U.S. Presidents.
They have, in fact, extended their Presidential product line and are spotlighting already released coins in new ways.
Presidential $1 Coin Historical Signature Set™
The U.S. Mint had somewhat quietly released a new collection in April called the Presidential $1 Coin Historical Signature Set. It featured George Washington.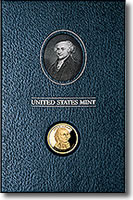 The mint has been more public with their latest announcement of the second collection set, which celebrates the second President, John Adams. On Tuesday, May 13, the collection goes on sale. It features:
A proof of the John Adams Presidential $1 Coin,
an intaglio print of the President from the Bureau of Engraving and Printing (BEP),
the official signature of John Adams and
a leather-like folder showcasing the coin, print and signature
The proof coin is brilliant, with a sharp relief and mirror-like background. The frosted foreground gives a special cameo effect. As a side note, the BEP is responsible for printing U.S. currency.
John Quincy Adams Presidential $1 coin to enter into circulation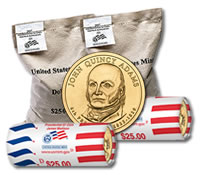 On Thursday, May 15, John Quincy Adams Presidential $1 Coin officially enter into circulation.
The coin is the sixth presidential dollar in the presidential coin series and the second for release in 2008.
At noon (ET) of the same day, the United States Mint will offer the Presidential $1 coins in 250-coin bags and 25-coin rolls.
Each may be purchased with coins minted from either Philadelphia or Denver.
2008 John Quincy Adams $1 Bags and Rolls
25-Coin Roll, Philadelphia for $35.95
25-Coin Roll, Denver for $35.95
250-Coin Bag, Philadelphia for $319.95
250-Coin Bag, Denver for $319.95
Presidential coin information and order page
All Presidential products by the U.S. Mint may be found at:
Orders may also be placed via the Mint's toll-free number, 1-800-USA-MINT (872-6468). Hearing and speech-impaired customers may order by calling 1-888-321-MINT (6468).