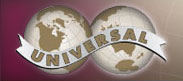 Universal Coin & Bullion of Beaumont, Texas was recently recognized as an official rare coin and bullion dealer of the National Rifle Association.
The NRA is best known for its support to defend and maintain the Second Amendment rights of the United States Constitution's Bill of Rights.
"Being recognized by this 2.8 million member organization which is the foremost guardian of the traditional American right to `keep and bear arms' is a major honor." Stated Mike Fuljenz, the president of Universal Coin & Bullion.
Last year, the NRA Board of Directors Meeting in ST. Louis Missouri recognized Universal Coin & Bullion for leadership and distinguished philanthropy with the Voice of Freedom Fund to help permanently endow NRA's Public Education and Communication Programs.
Mike Fuljenz remarked, "Our recognition by the NRA has been an honor and the result of dedicated work by quality people in both organizations."
The NRA Board is composed of individuals that represent diverse aspects of firearms ownership, political activism, and the shooting sports. Many of these members have a high level of national visibility.
They have included national entertainment, sports and media celebrities lending their visibility to the NRA cause such as Tom Selleck, Charlton Heston, Ted Nugent, actress Susan Howard, sports greats Karl Malone and David Butz, Oliver North, and director John Milius. There are current and former elected political leaders such as Rep. Bob Barr, Rep. Bill Brewster, Rep. Barbara Cubin, and Rep. Harold Volkmer.
There are national shooting champions such as Edie Reynolds, shooting icons such as the late Jeff Cooper and Soldier of Fortune publisher Bob Brown, and political activists like Marion Hammer and Roy Innis of CORE.
"To be recognized by a Board of Directors of such diversity and with such devotion to maintaining our Bill of Rights' freedoms is very humbling yet exhilarating honor." Mike Fuljenz said.
Mike Fuljenz has been the President of Universal Coin & Bullion for 13 years.
# # #
About Universal Coin & Bullion
Since 1994, Universal Coin & Bullion, Ltd. has served tens of thousands of clients all across America to achieve their coin collecting and investing goals. As an established presence at important national auctions and conferences, our staff has full access to all things numismatic — from the hottest current trends to the soundest long-term strategies.
Even with decades of combined numismatic experience already under our belts, our staff routinely continues to participate in continuing education and professional development.