The United States Mint first began minting the American Eagle Silver coin back in 1986. It is perhaps one of the most attractive modern U.S. coins you can own. Surprisingly, you can actually put together a set, minus one or two key coins, at a fairly reasonable price.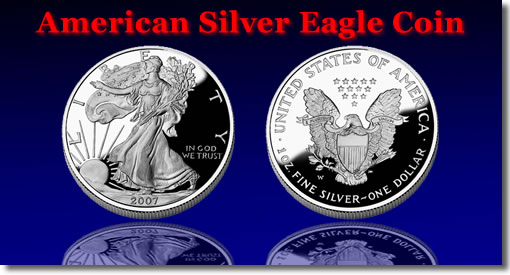 Although the series is relatively young at just over 20 years, another thing surprising is the lack of online information regarding the coins. CoinNews is hoping to help in that regard with the addition of a new information article titled,
The American Eagle Silver Coin: History, Design, Prices and Mint Figures
The main topics of the article include:
The design of the American Eagle Silver
The various American Silver Eagle coins

20th Anniversary of the American Eagles
Mint facility and mint mark changes throughout American Silver Eagles series
10th Anniversary of the American Eagles

Where to buy American Eagle Silver coins
American Eagle Silver coin specifications
The Liberty Coin Act authorizes the United States Mint to strike American Eagles
1986-2008 Mint prices for American Eagle Silver coins
Historical mintage figures for Uncirculated and Proof Silver American Eagles
While this article will never be done – more information can and will always be added – we hope you find it useful now.
Read the American Eagle Silver article ».