In a market-leading initiative designed to help create a new generation of coin collectors, The Perth Mint has announced Young Collectors, the first Australian legal tender coin program exclusively designed, packaged and priced for 8 to 12 year-old children.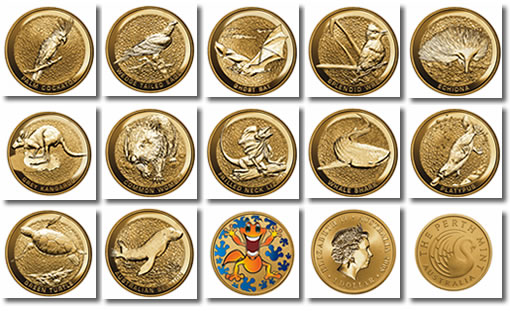 With the number of mature-aged collectors in decline around the world, Perth Mint Sales and Marketing Director Ron Currie said that the industry was in agreement that new initiatives were needed to boost participation in one of the world's oldest hobbies.
"Young Collectors is set to tackle the challenge with a program of annual releases portraying themes appealing to children," he said. "It starts in 2008 with the release of 12 Australian Animal $1 coins on brightly illustrated information cards."
Read the rest of this numismatic news article »
{ 1 comment }