The Perth Mint has launched a series of pure gold, silver and platinum coins featuring stunning artistry by Indigenous coin designer Darryl Bellotti.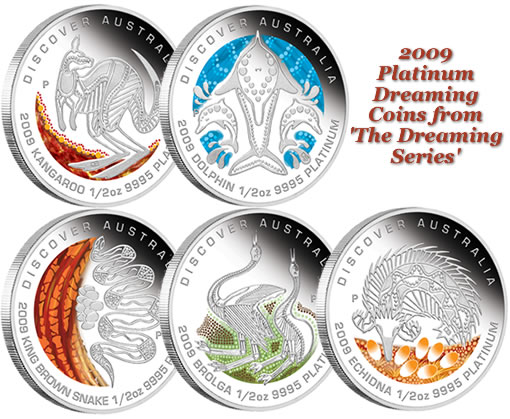 Called The Dreaming Series, it is the latest coin range to be issued under the Mint's 'Discover Australia' brand banner. Promoting fascinating aspects of Australian wildlife, landscapes and culture, the coins are expected to become as popular at home and with international collectors, gift-buyers and investors, as the earlier releases in the program.
The new Dreaming coins portray unique interpretations of Australian animals by Darryl Bellotti, a Western Australian graphic artist of Yamatji and Nyoongar descent who joined The Perth Mint in-house design team in 2006.
Read the rest of this numismatic news article »
{ 2 comments }