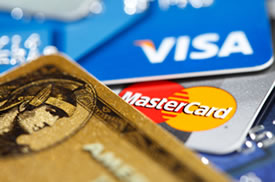 U.S. Postal Service inspectors are investigating the fraudulent use of stolen American Express credit cards to purchase apparently tens of thousands of dollars of gold coins.
"The orders are placed by phone, often for $10,000 to $20,000 worth of Liberty Double Eagles or other, large-sized gold coins. The callers have a foreign accent and sometimes have problems pronouncing the name on the credit card. They'll phone dealers and will correspond by email, but no one ever answers the phones when dealers try to call them back," said Michael Fuljenz, President of Universal Coin & Bullion in Beaumont, Texas who has been working with postal inspectors on several cases [...]
In a written statement to Congress, well-known rare coin dealer and award-winning numismatic author, Michael Fuljenz, stated that recent problems involving the marketing and delivery of popular gold and silver bullion coins are due to "a lack of adequate communications" by officials of the United States Mint.
Fuljenz, President of Universal Coin & Bullion in Beaumont, Texas, submitted his written comments for the record of the April 7, 2011 hearing on "Bullion Coin Programs of the United States Mint: Can They Be Improved?" conducted by the House Financial Services Subcommittee on Domestic Monetary Policy and Technology [...]