David C. Harper, Numismatic News
Latvia wins the 2010 Coin of the Year Award and Hungary takes home the People's Choice Award, World Coin News Publisher Scott Tappa announced Jan. 12.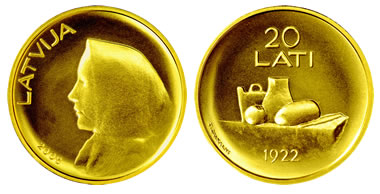 A COTY international panel of judges concluded voting Jan. 8 and the public online voting for the People's Choice Award ended Jan. 10.
"I would like to congratulate the winners from both rounds of voting," Tappa said. "What makes the results especially interesting is this is the third time Hungary has won the People's Choice Award."
World Coin News will recognize both winners Jan. 30 at the World Money Fair in Berlin.