GreatCollections has moved its new headquarters to 17891 Cartwright Road in Irvine, California 92614.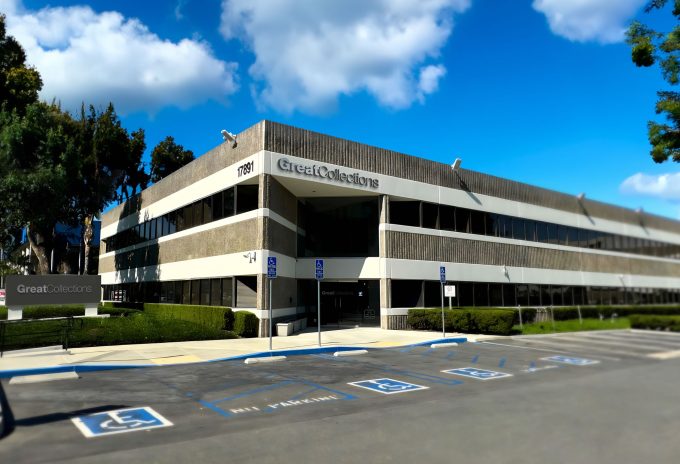 This upgraded location spans more than 28,000 square feet and significantly enhances all aspects of GreatCollections, encompassing auction lot viewing, client meeting spaces, and the entire auction production process.
"We have been working on the new office for the past year, building it to our exact specifications to handle our growing company. And this is just the beginning. Our new location will enable GreatCollections to expand to additional collectibles categories, while also continuing to grow our weekly auctions of certified coins and paper money," said Ian Russell, president and founder of GreatCollections.
The new headquarters in Irvine will offer enhanced convenience for visitors, boasting several hotels and restaurants within walking distance. Additionally, it remains just a few minutes away from Orange County's John Wayne Airport (SNA). GreatCollections is also situated less than 10 minutes from PCGS, the premier coin grading service, which is also headquartered in Orange County.
GreatCollections' new address for all shipments, including consignments and correspondence, is as follows:
GC Receiving
17891 Cartwright Road
Irvine CA 92614
Tel: 1-800-442-6467 (1-949-679-4180)
GreatCollections Unveils New Headquarters in Irvine
For any clients who recently sent consignments or payments to us, our local USPS, UPS and Fedex representatives will automatically redirect letters/packages to our new address.
For more information, please contact GreatCollections at 1-800-442-6467 or visit www.greatcollections.com.
About GreatCollections
GreatCollections, the official auction house of the American Numismatic Association, specializes in auctioning certified coins and banknotes, handling transactions from start to finish. Since its founding in 2010, GreatCollections has successfully auctioned over 1 million certified coins, making it one of the leading certified coin companies in the United States with annual sales in 2022 exceeding $270 million. Ian Russell, owner/president of GreatCollections, is a member of the prestigious Professional Numismatists Guild, member of the National Auctioneers Association and was recently named the ANA Harry J. Forman Dealer of the Year. For more information about GreatCollections, visit www.greatcollections.com or call 800-442-6467.