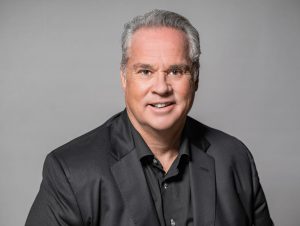 Prominent professional numismatist, philanthropist and award-winning author Michael "Miles" Standish has amicably submitted his resignation as Senior Vice President of Numismatic Guaranty Company (NGC).
"It's been an excellent six years at NGC, but I want to take time now to write another book and create some new chapters of my own life," said Standish, a resident of the Austin, Texas area.
He joined NGC as a coin grader and Vice President in 2015 after successful previous roles as an executive at ANACS, Professional Coin Grading Service (PCGS), and Professional Sports Authenticator (PSA).
Standish is credited with spearheading and expanding the popular concept of autographs on encapsulation inserts with artists, engravers, former Mint Directors, celebrities, and star athletes signing inserts for certified coins and trading cards.
"In the past 37 years, I estimate I've examined, authenticated, and graded over ten million coins, cards, and sports memorabilia items," said Standish.
In 1997, a photo of Standish wearing white cotton gloves while examining the Eliasberg 1804 Flowing Hair silver dollar appeared on the front page of the Orange County Register newspaper in California. In 1998, news media in St. Louis photographed him again wearing white gloves as he certified Mark McGwire's record-setting 70th home run baseball.
Standish is the author of the reference book, "Morgan Dollar: America's Love Affair with a Legendary Coin" which won the Best Specialized Book Award from the Numismatic Literary Guild in 2015. In 2012, he co-authored with former United States Mint Chief Engraver John Mercanti another best-selling book, "American Silver Eagles: A Guide to the U.S. Bullion Coin Program."
In 2011, Standish was honored by United States Mint Director Edmund Moy with the Director's Medal of Excellence. He also has created design concepts for more than 20 different numismatic and legal tender coins issued on behalf of the Cook Islands.
A native of Kalamazoo, Michigan, Standish began buying and selling coins at the age of 17 while still in high school. Soon after graduating in 1983, he was hired as a grader by ANACS. During his career at third-party certification companies, he served as ANACS Vice Chairman; PSA Vice President; PCGS Vice President, Senior Grader and Director Of Business Development; and was a Co-Founder of Collectors Universe, Inc., the parent company of PCGS and PSA.
In 2015, he became NGC Vice President and Coin Grader. Over the years, he also has worked for well-known dealers Michael G. DeFalco, Wayne Miller, and Steven L. Contursi.
In 2021 Standish was named one of the Top 10 Most Influential Persons 1960-2020 by Coin World magazine.
He assists his wife, Andrea Mangione Standish, a Certified Child Life Specialist who is Founder and President of the Standish Foundation for Children (https://standishfoundation.org), an international nonprofit organization that promotes child and family-centered healthcare in the United States and overseas.
During a "Shave Miles" fund-raising event for the foundation, Standish had his head shaved by Pawn Stars television show star Rick Harrison and a half dozen numismatic celebrities at the American Numismatic Association 2017 Denver World's Fair of Money®. In 2019, he established a $250,000 trust fund to benefit education and sports programs at Portage Central High School in Michigan where he played varsity football and graduated in 1983. He also donated an eight-foot bronze statue of a mustang horse, a symbol of the school's mascot name, the Mighty Mustangs.
Standish explains he got the nickname "Miles" around 1985 from Florence M. Schook who was President of the American Numismatic Association at the time. The nickname is a humorous reference to the historic figure Myles Standish, an English military officer who accompanied pilgrims on the Mayflower to establish the Plymouth Colony in Massachusetts in 1620.
"The key to my success has been focus, determination and never giving up or quitting on the goals I set out to accomplish," Standish stated.