A bucking horse is depicted on the obverse (heads side) of the high relief 2021-W $100 American Liberty Gold Coin, marking a notable change from past editions which feature renditions of "Lady Liberty." The West Point-minted 1-ounce .9999 fine gold coin is scheduled to launch Aug. 19.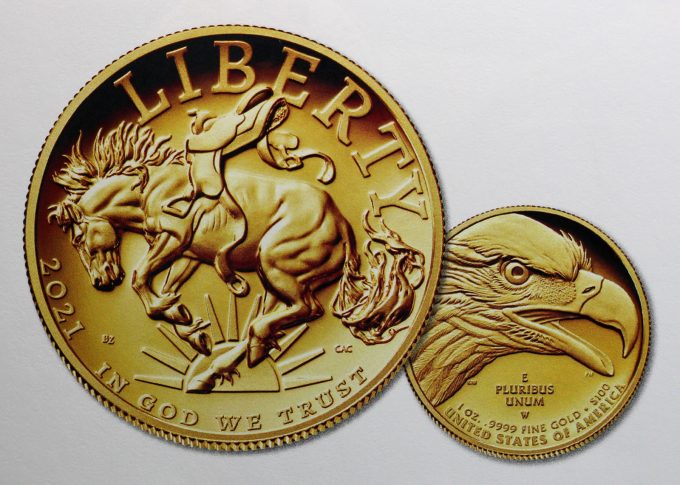 United States Mint Director David J. Ryder announced the bucking horse design on May 4 in a roundtable discussion with numismatic journalists. Images of the coin have since appeared in U.S. Mint marketing brochures.
Created by Beth Zaiken and sculpted by Craig A. Campbell, the design as described by the Mint shows:
"A wild American Mustang horse bucking off a western-style saddle, evoking the throwing-off of the yoke of British rule during the American Revolution."
The mustang is centered on a rising sun.
Surrounding the scene are inscriptions of LIBERTY, 2021, IN GOD WE TRUST and the artists' initials.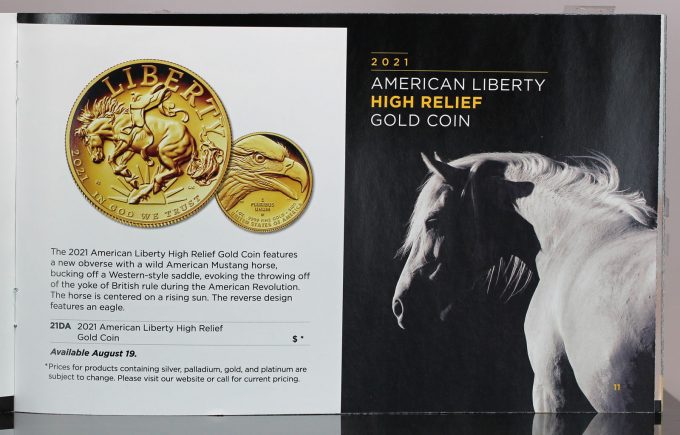 Sculpted by Phebe Hemphill, the coin's reverse (tails side) depicts a close-up of an American eagle with its beak open. Inscriptions include E PLURIBUS UNUM, W, 1OZ. .9999 FINE GOLD, $100, UNITED STATES OF AMERICA and the artists' initials.