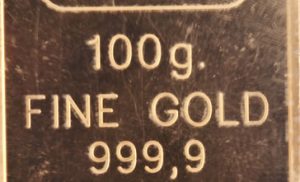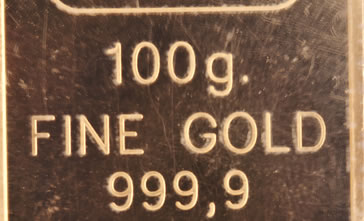 Gold futures declined Friday, sliding from a nearly seven-year high, but they still scored a six straight weekly increase and a second consecutive monthly gain.
Gold for April delivery on Friday lost $1.30, or 0.08%, to settle at $1,587.90 an ounce on the Comex division of the New York Mercantile Exchange. On Thursday, they closed at their highest price since April 1, 2013.
"Coronavirus continues to be a strong factor of support as we are seeing global growth concerns hurting other markets across the board. As a result, we're seeing safe-haven demand drive into gold," Reuters quoted David Meger, director of metals trading at High Ridge Futures.

"Gold is the quintessential safe-haven asset that money managers are viewing as an alternative for cash."
In comparing most-active dealings, gold prices advanced 1% this week, lifting their six weeks of gains to a combined $107, or 7.2%. They grew 4.3% in January after rising 3.4% in December. In looking ahead to next week, Kitco News offers the following forecasts via their Wall Street & Main Street surveys:
"Seventeen market professionals took part in the Wall Street survey. Fourteen, or 82%, called for gold to rise. There were three votes, or 18%, saying gold would fall, and no voters calling for a sideways market.

Meanwhile, 995 votes were cast in an online Main Street poll. A total of 687 voters, or 69%, looked for gold to rise in the next week. Another 163, or 16%, said lower, while 145, or 15%, were neutral."
Elsewhere, silver for March delivery rose 2 cents, or 0.1%, to settle at $18.012 an ounce. Silver futures traded 0.6% lower this week after rising 0.2% last week. They climbed 0.5% in January after surging 4.8% in December.
In PGM futures on Friday and for the week:
April platinum dropped $18.60, or 1.9%, to $961.90 an ounce, for a 4.8% weekly loss.

Palladium for March delivery finished up $9, or 0.4%, to $2,224.70 an ounce, but registered a 4% decline on the week. On Jan. 22, the metal logged a record settlement of $2,335.60 an ounce.
In January, platinum declined 1.6% and palladium soared 16.5%.
London Precious Metals Prices
London precious metals prices mostly climbed on Friday, and divided for both the week and month. In comparing their levels from Thursday PM to Friday PM:
Gold added $5.95, or 0.4%, to $1,584.20 an ounce.
Silver rose 16 cents, or 0.9%, to $17.885 an ounce.
Platinum declined $15, or 1.5%, to $959 an ounce.
Palladium added $16, or 0.7%, to $2,295 an ounce.
In LBMA weekly results, prices rose 1.3% for gold and 0.3% for silver while they declined 5.3% for platinum and 6.5% for palladium.
As for January, prices advanced 4% for gold and 19.5% for palladium while they fell 0.9% for silver and 1.2% for platinum.
US Mint Bullion Sales in 2020
CoinNews will update this article when updated U.S. Mint bullion sales figures for January become available. For now, the latest published U.S. Mint figures are listed below.
US Mint Bullion Sales (# of coins)
This Week
November
December
2020 Sales
$50 American Eagle 1 Oz Gold Coin
0
8,000
2,000
19,500
$25 American Eagle 1/2 Oz Gold Coin
0
5,000
0
13,000
$10 American Eagle 1/4 Oz Gold Coin
0
2,000
0
14,000
$5 American Eagle 1/10 Oz Gold Coin
0
0
0
45,000
$50 American Buffalo 1 Oz Gold Coin
0
5,000
1,500
10,500
$1 American Eagle 1 Oz Silver Coin
0
463,000
0
2,298,000