Numismatic Guaranty Corporation® (NGC) has announced a new NGC Large Multi-Coin Holder, a single holder that can encapsulate four, five or six coins.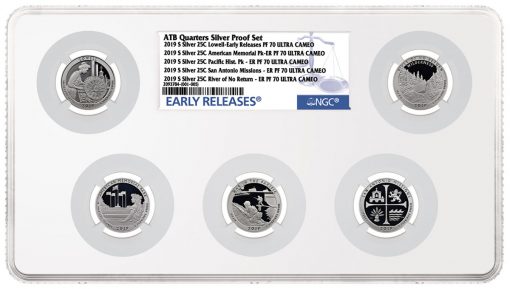 The Large Multi-Coin Holder is made of the same high-quality materials as NGC's other holders. It also has the same security elements, including an advanced hologram and tamper-evident seal.
A single NGC certification label is placed at the top of the holder with the NGC set description, coin descriptions, NGC grades and unique NGC certification numbers for each coin.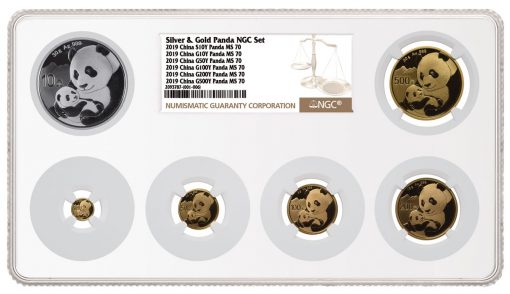 Four, five or six coins, each up to 45 mm in diameter and 4.5 mm thick, can be encapsulated in the NGC Large Multi-Coin Holder. Inserts are available to accommodate different coin sizes. Most modern US coins and many modern world coins are eligible, with more sizes coming soon.
"The NGC Large Multi-Coin Holder provides enhanced display and storage for a wide variety of sets," says Steven R. Eichenbaum, CEO of NGC. "This attractive holder furthers our commitment to provide the most comprehensive products and services to the numismatic community."
Among the coins that can benefit from the outstanding presentation of the NGC Large Multi-Coin Holder are a set of the five main 2019 Chinese Gold Pandas and one Silver Panda or a type set of US Gold Eagles. For a complete list of eligible coin sizes, go to NGCcoin.com/news/article/7646/.
The Large Multi-Coin Holder is available now for select bulk submissions. To confirm eligibility, contact Miles Standish at Miles@NGCcoin.com or 949-922-0515 or Scott Heller at SHeller@NGCcoin.com or 941-360-3990.
Other NGC holders include the EdgeView® Holder, the NGC Oversize Holder®, the NGC Mega Holder™ and the Small Multi-Coin Holder, which encapsulates two coins in a single holder.
Learn more about NGC holders at NGCcoin.com/holders.
NGC has certified more than 44 million coins. Founded in 1987, the company provides accurate, consistent and impartial assessments of authenticity and grade. For more information about NGC and its grading services, visit NGCcoin.com.