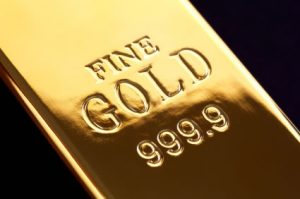 Most precious metals futures advanced on Friday and for the week. Palladium ended the day at another all-time high. Gold gained on the day and week — its first weekly increase in four weeks.
Gold for December delivery gained $8.90, or 0.6%, to settle at $1,515.10 an ounce on the Comex division of the New York Mercantile Exchange.
"The confrontation with Iran [is] still very real," MarketWatch quoted Jeff Wright, executive vice president of GoldMining Inc. "So you have safe-haven interest perking up into the weekend."
Gold futures gained 1% this week after sliding a combined 2.5% through three straight weekly losses. The yellow metal is 18.3% higher on the year to date.
In looking ahead to next week, Kitco News offers the following forecasts via their Wall Street & Main Street surveys:
"This week, 19 market professionals took part in the Wall Street survey. A total of 9 voters or 47% called for gold to be higher. Meanwhile, four analysts or 21% said that they see lower prices in the near-term. Six analysts or 32% saw sideways price action next week…

Meanwhile, 1,033 respondents took part in an online Main Street poll. Looking at the results, a total of 613 voters, or 59%, called for gold to rise. Another 244, or 24%, predicted gold would fall. The remaining 176 voters, or 17%, saw a sideways market."
Elsewhere, silver for December delivery dipped 3.5 cents, or 0.2%, to settle at $17.849 an ounce. Silver futures traded 1.6% higher this week after falling 3% last week. They are 14.9% higher on the year.
In PGM futures on Friday and for the week: 
October platinum edged 20 cents, or less than 0.1%, higher to close at $942.60 an ounce, but declined 1% on the week.

Palladium for December delivery tacked on $12.40, or 0.8%, to a new record settlement of $1,625 an ounce. The precious metal advanced 1.5% on the week.
Both are higher on the year so far with increases of 17.7% for platinum and 35.7% for palladium.
London Precious Metals Prices
London precious metals prices ended higher on Friday and lower for the week. In comparing their latest day-over-day PM prices:
Gold rose $1.20, or less than 0.1%, to $1,501.90 an ounce.
Silver added 12.5 cents, or 0.7%, to $17.88 an ounce.
Platinum rose $5, or 0.5%, to $910 an ounce.
In LBMA weekly results, prices declined less than 0.1% for gold, 1.5% for silver, and 1.7% for platinum.
US Mint 2019 Bullion Sales
United States Mint bullion performances slowed this week from last. In week-over-week comparisons:
Gold bullion coins climbed by a combined 1,000 ounces after they increased by 2,500 ounces previously. Last week, gold sales came entirely from American Gold Eagles. Splits this week included 500 ounces in American Gold Eagles and 500 ounces in American Gold Buffalo coins.

American Silver Eagles were muted this week after rising by 675,000 ounces last week.

Five-ounce America the Beautiful silver coins were also muted this week after rising last week by 2,500 units, or 12,500 ounces.
Below is a sales breakdown of U.S. Mint bullion products with columns listing the number of coins sold during varying periods. Products with an asterisk (*) are no longer available.
US Mint Bullion Sales (# of coins)
Friday
Last Week
This Week
August
September
2019 Sales
$50 American Eagle 1 Oz Gold Coin
500
1,000
500
5,500
3,000
89,500
$25 American Eagle 1/2 Oz Gold Coin
0
1,000
0
1,000
1,000
24,000
$10 American Eagle 1/4 Oz Gold Coin
0
2,000
0
0
2,000
30,000
$5 American Eagle 1/10 Oz Gold Coin
0
5,000
0
0
5,000
165,000
$50 American Buffalo 1 Oz Gold Coin
0
0
500
1,500
1,000
50,500
$1 American Eagle 1 Oz Silver Coin*
0
675,000
0
1,007,000
686,000
12,955,000
War in the Pacific 5 Oz Silver Coin
0
2,500
0
12,500
2,500
72,000
American Memorial Park 5 Oz Silver Coin*
0
0
0
2,000
0
80,000
Lowell 5 Oz Silver Coin*
N/A
80,000
$100 American Eagle 1 Oz Platinum Coin*
N/A
40,000
**The U.S. Mint trimmed the Sept. total of American Silver Eagles to 686,000 from 711,000, pulling the year-to-date tally back down to 12,955,000.