The United States Mint's American Legion 100th Anniversary Proof Silver Dollar and Medal Set is no longer available. The set's product page now has it listed as "currently unavailable" with a "Remind Me" option to sign up to receive an email notice if more become available.
Looking at the U.S. Mint's latest sales data through the week ending Sunday, June 23, it shows that 9,665 of the available 10,000 sets had sold.
Containing a 2019-P Proof American Legion Silver Dollar and an American Veterans Silver Medal — each struck in an ounce of .999 fine silver, the set was released May 20 for $99.95. It is one of several U.S. Mint products that commemorate the centennial founding of the Legion (www.legion.org).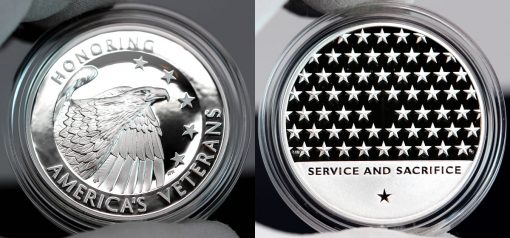 The silver dollar is still available separately. The medal, however, is unique to the set.