The recent Sotheby's Historic Coins and Medals Auction in New York set new price records with Morgan silver dollars certified by Professional Coin Grading Service (PCGS) for authenticity and grade.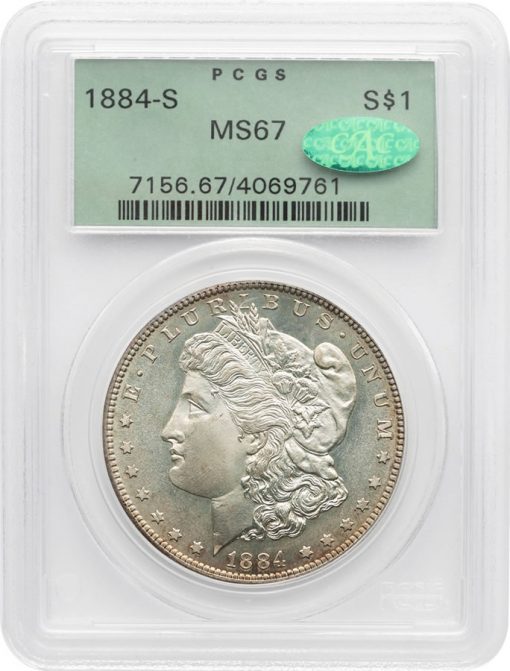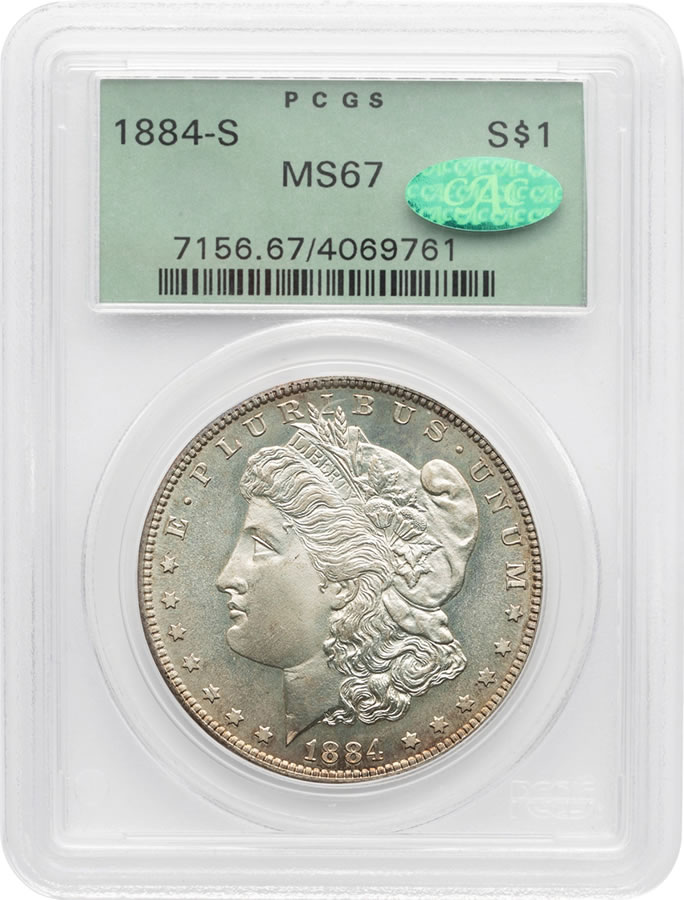 Three record-setting coins from the collection of Ralph and Lois Stone are of special note for their condition rarity and desirability.
An 1884-S Morgan graded PCGS MS67, estimated at $300,000 to $500,000, sold for $735,000.
The "King of Morgan Dollars," an 1893-S graded PCGS MS65, also sold for $735,000 and also against a pre-auction estimate of $300,000 to $500,000.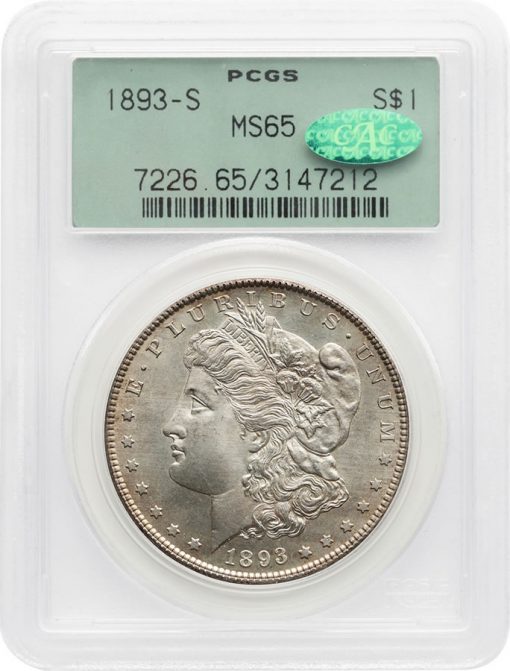 The previous auction record for an 1893-S of that grade was $646,250 set in 2014.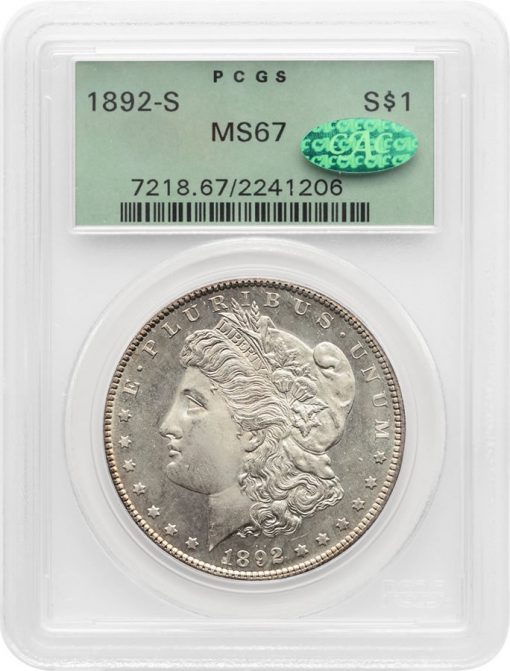 An 1892-S dollar, graded PCGS MS67, was estimated at $250,000 to $350,000 and sold for $495,000, breaking the previous $446,500 record set in 2015 for that date and grade.
"The six most valuable coins sold in the auction were graded by PCGS, and a total of 86 of the 100 coins in the complete Morgan dollar set offered by Sotheby's were certified by Professional Coin Grading Service," said PCGS President Don Willis. " PCGS helps maximize the value of your coins while providing the greatest liquidity."
All prices include the buyer's premium. A full list of prices realized for all of the PCGS-certified coins in the May 21, 2018 Sotheby's can be found here.
Since its founding in 1986, PCGS experts have certified over 38 million coins with a total market value of over $33 billion. For information about PCGS products and services, including how to submit your coins for authentication and grading, visit www.PCGS.com or call PCGS Customer Service at (800) 447-8848.