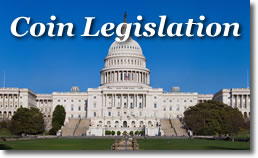 Legislation introduced in the Senate this month joins a House bill in calling for gold, silver and clad coins to commemorate the opening of the National Law Enforcement Museum (lawenforcementmuseum.org).
Memorializing the extraordinary service and sacrifice of America's law enforcement officers, the museum will formally open in September 2018.
The Senate bill, S.2863, was introduced on May 16 and the House version, H.R.4732, was advanced on Dec. 21.
Both pieces of legislation, dubbed the National Law Enforcement Museum Commemorative Coin Act, seek 2021-dated coins with designs emblematic of the museum and the service and sacrifice of law enforcement officers throughout the history of the United States.
The bills call for up to 50,000 $5 gold coins, no more than 400,000 silver dollars, and a maximum of 750,000 half-dollars. They would be minted in qualities of proof and uncirculated for a total of six collector coins.
Sales of the commemoratives, provided they turn a profit, would include surcharges to support the National Law Enforcement Officers Memorial Fund (nleomf.org) for educational and outreach programs and exhibits.
S.2863 currently has 26 cosponsors and was referred to the Committee on Banking, Housing, and Urban Affairs. H.R.4732 now has 83 cosponsors and was referred to the House Committee on Financial Services.
For either bill to become law, one must pass in the House and Senate and get signed by the President.