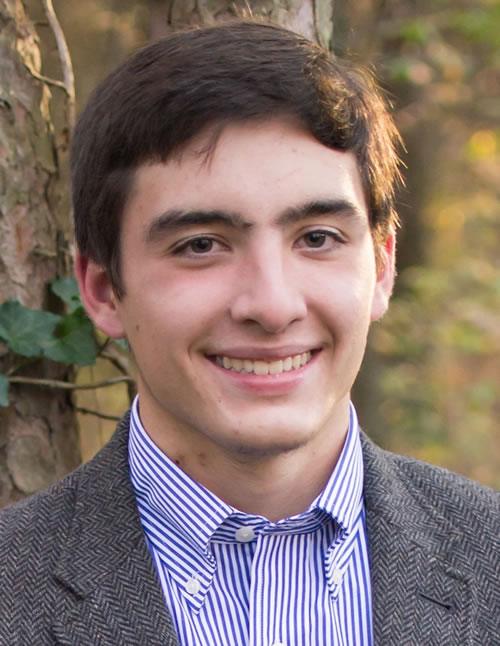 Andrew Blinkiewicz, 21, of Kalamazoo, Michigan is the winner of the 14th annual Professional Numismatists Guild's Young Numismatist Scholarship competition.
Courtesy of PNG, Blinkiewicz can attend one of the six-day sessions of the 2018 ANA Summer Seminar (www.money.org/summer-seminar) in Colorado Springs, Colorado. PNG will cover the costs of tuition, meals and five nights of dormitory accommodations on the campus of Colorado College, site of the ANA headquarters.
A Michigan State University economics major, member of the Kalamazoo Coin Club, and currently the Secretary of the Michigan State Numismatic Society (www.michigancoinclub.org), Blinkiewicz said he "caught the collecting bug" at the age of 13 from his grandfather. Today he enjoys collecting Walking Liberty half dollars and Swiss shooting medals among other numismatic items.
Blinkiewicz wants to eventually become a professional coin dealer, and during the summer of 2017 he worked as an intern at Heritage Auctions in Dallas, Texas (HA.com).
"Summer Seminar provides me with another step toward a full-fledged career in numismatics," he stated.
Blinkiewicz plans to take the advanced coin grading class during the 2018 ANA Summer Seminar.
"This is the 14th consecutive year of PNG YN scholarships for the popular, annual ANA educational programs," explained PNG President Barry Stuppler. "The money to pay for the annual scholarship is administered from the PNG's Gerald Bauman Memorial Fund. Bauman, who died in 2001, served for many years as a prominent coin dealer with Manfra, Tordella & Brookes in New York City."
The PNG is a nonprofit organization composed of many of the top rare coin and paper money dealers in the United States and four other countries. PNG member-dealers must adhere to a strict Code of Ethics in the buying and selling of numismatic merchandise.
For additional information about PNG or the PNG Promoting Numismatic Growth internship program, visit online at www.PNGdealers.org or call (951) 587-8300.