Appearing as the first release this year, the United States Mint is set to debut one of its most popular annual numismatic products with today's 12:00 noon ET launch of the 2018-W Proof American Silver Eagle.
The proof coin is produced for collectors and continues an annual series which started in 1986, making this release the 32nd in the program.
There is no denying that collectors have a soft spot for American Silver Eagles. This may be due to its annual nature, its silver content, its subject matter, or perhaps just the fact that many have always purchased the coin and continue to do so.
Right out of the gate, this year's issue is expected to attain first-day sales of around two hundred thousand. Last year found collectors snatching up 226,173 coins on release day, March 23, 2017. This ended up accounting for the lion's share of sales in 2017 with 366,284 individually claimed through Dec. 31.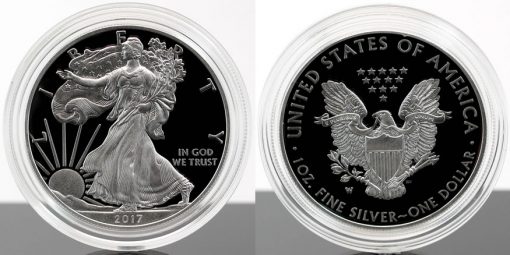 Since their inaugural release, American Silver Eagles have retained the same basic specifications and designs. This includes a composition of 1 ounce of 99.9% pure silver, a weight of 31.103 grams and a diameter of 1.598 inches (40.60 mm). Each bears a collectible proof finish described as having sharp frosted design elements set against a mirror-like background.
A 'W' mint mark on the coin's reverse identifies its production at the U.S. Mint's facility in West Point. Targeted for a summertime release, the U.S. Mint will also issue a proof Silver Eagle from the San Francisco Mint which carries a 'S' mint mark.
Similar specifications and designs are found on related uncirculated and bullion American Silver Eagles.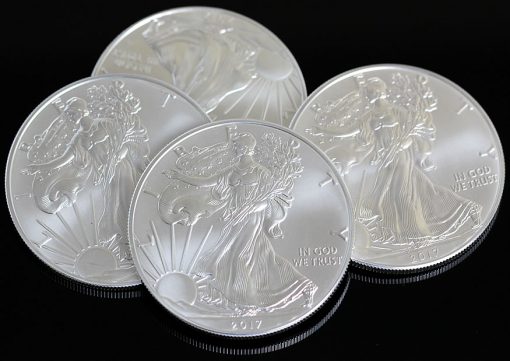 Over 18 million of the bullion variety sold last year, while nearly 140,000 of the 2017-dated uncirculated Silver Eagles have sold to date.
Ordering
Order 2018-W Proof American Silver Eagles directly from the U.S. Mint by visiting its product page or by calling 1-800-USA-MINT (872-6468). The collectible is priced at $55.95, which is $2 more than the still-for-sale 2016- and 2017-dated issues.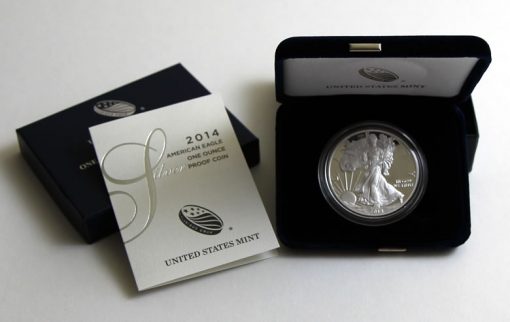 Coins ship in a blue velvet, satin-lined presentation case and are accompanied by a United States Mint Certificate of Authenticity.