Certified Collectibles Group (CCG) launched a new member company titled Authenticated Stamp Guaranty (ASG). ASG is a third-party authentication, grading and encapsulation service for stamps.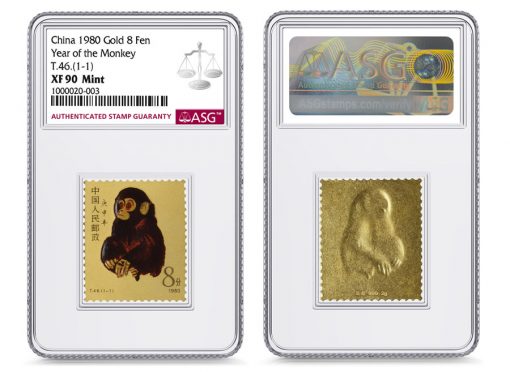 ASG represents the sixth independent affiliate within CCG, with the oldest and biggest Numismatic Guaranty Corporation (NGC) founded in 1987 as a third-party authentication, grading and encapsulation service for coins. Two other CCG member companies include Paper Money Guaranty (PMG) for paper money and Certified Guaranty Company (CGC) for comic books.
"We are excited to expand our expert and impartial services to the world of philately," said Mark Salzberg, chairman of CCG. "We believe that our accurate, consistent and impartial assessments of a stamp's authenticity and grade will add value and liquidity for the stamp hobby, just as they have for the coin, paper money and comic book hobbies."
ASG replicates many of the proven practices that have been developed by NGC, PMG and CGC. For example, a proprietary system and extensive security measures will track stamps at every stage of the grading process, from the moment they are received until the time they are returned to the submitter, to provide submitters with greater peace of mind.
Stamps determined to be genuine by ASG are graded according to a 100-point scale, with a Gem 100 being defined as having no post-production imperfections at 5x magnification. To ensure impartiality, ASG's graders are prohibited from buying and selling commercially and never know the identity of a stamp's submitter. Multiple professional graders examine every stamp for consistency.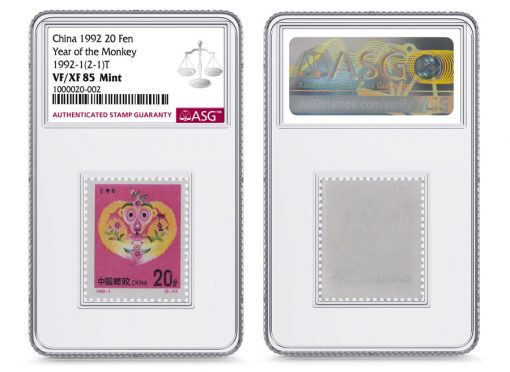 After stamps are graded, they are securely encapsulated in ASG's holder, which was custom-built using high-quality, inert materials to provide superior long-term preservation. The ASG holder boasts an elegant, patent-pending design and an advanced hologram that contains a dozen different covert and overt security elements.
Stamps are encapsulated with an attractive ASG certification label that features a description of the stamp, its ASG grade and other relevant details, as well as a unique identification number for the holdered stamp. The label also includes a distinctive image of metallic silver scales, which represent the impartiality for which the CCG companies are known.
ASG-certified stamps are backed by the comprehensive ASG Guarantee of grade and authenticity. This guarantee provides a higher level of protection for ASG-certified stamps.
ASG will initially focus on the philatelic market in mainland China but plans to expand to other markets, including Hong Kong and the United States. Updates and additional information, including submissions instructions, will soon be posted to ASGstamps.com.
CCG also includes two professional conservation services: Numismatic Conservation Services (NCS) for coins and Classic Collectible Services (CCS) for comic books.