Heritage's July 6 to 9 auctions in Orlando, held in conjunction with the 11th Annual Summer FUN Convention hosted by the Florida United Numismatists, brought nearly $6 million.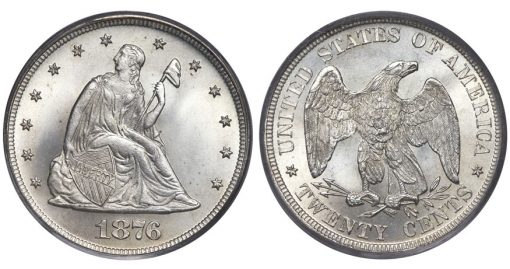 A plethora of coin rarities crossed the auction block, and they were led by a 1876 twenty cent piece. One of the finest 20-cent coins ever certified, graded MS67 by PCGS, the rarity brought $88,125.
The "ill-fated twenty cent denomination lasted only four years, and only four circulation strike issues (1875, 1875-CC, 1875-S and 1876) generally are considered collectible," Heritage said.
Twenty cent pieces were heavily melted in later years, and the 1876, with a small mintage of only 14,400 coins, has proven to be a challenging semi-key in all grades.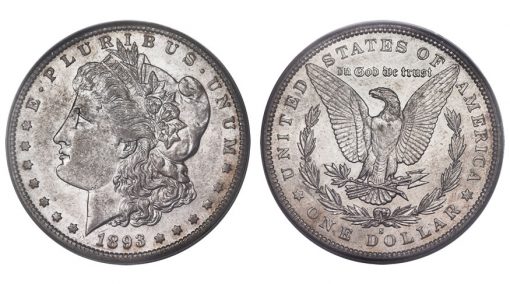 An 1893-S dollar, graded AU55 by PCGS and a king among business strike Morgan dollars, realized $38,796.
"This is the issue that every collector hopes to acquire to complete the collection," the coin's auction page describes. "Examples are in high demand regardless of condition, as nearly all collectors have varying budget considerations."
The event saw exceptional interest, Heritage said, and strong results.
"We are particularly proud of the auction's 99 percent, nearly complete sell-through rate," said James Halperin, Co-Founder of Heritage Auctions. "We continue to attract the type, rarity and condition collectors seek in today's market and we're eager to bring these special coins to auction."
Additional highlights of this auction include, but are not limited to the following:
1907 $20 High Relief, Wire Rim MS64 PCGS. CAC: realized $32,900
1916-D 10C MS64 Full Bands NGC: realized $25,850
1652 Pine Tree Shilling, Large Planchet, Reversed N, MS64 NGC : realized $24,675
1976 SWO-521Aa National Bicentennial Medal PR64 NGC: realized $23,500
1806 25C B-9, MS63 PCGS. Gold CAC: realized $23,500
1907 $20 High Relief, Wire Rim MS64 PCGS: realized $23,500
1911-D $5 MS62+ PCGS. CAC: realized $22,325
1866 $20 Motto MS62 PCGS: realized $21,150
Heritage Auctions is the largest fine art and collectibles auction house founded in the United States, and the world's largest collectibles auctioneer. To learn more about the company, visit HA.com.