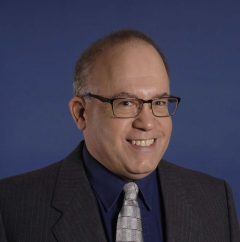 The American Numismatic Association (ANA) selected David W. Lange as the Numismatist of the Year. Lange is a research director for the Numismatic Guaranty Corporation (NGC).
One of ANA's highest honors and presented annually, the Numismatist of the Year award was introduced in 1995 to recognize individuals within the numismatic community who have shown long-term leadership in the field and the ANA.
"I'm truly honored to be recognized by the ANA with such a significant award," Lange said. "When I joined the Association in 1978 as a young adult, it was with some uncertainty as to what it would offer me, but my only regret has been that I was not introduced to it in childhood."
Lange is a well-known researcher. He has written nine book and hundreds of articles on numismatics, and has taught many courses at the ANA's annual Summer Seminar.
Lange has served as NGC's Research Director since 1994, making him one of the company's longest-serving employees. His contributions to the company include the development of its VarietyPlus® variety attribution program and catalog, the NGC Photo Proof® service and many educational articles published on NGCcoin.com.
"I am so proud that our own Dave Lange has been honored with this important award," says Mark Salzberg, chairman of NGC, and winner of the award in 2006. "Over the course of the 23 years that we have worked together I have witnessed first-hand the extent of his knowledge and his commitment to the hobby."
Lange was previously recognized by the ANA in 2009 when he received its Lifetime Achievement Award.