Most bullion American Silver Eagles are struck at the U.S. Mint facility in West Point. Some come from the Philadelphia and San Francisco Mints.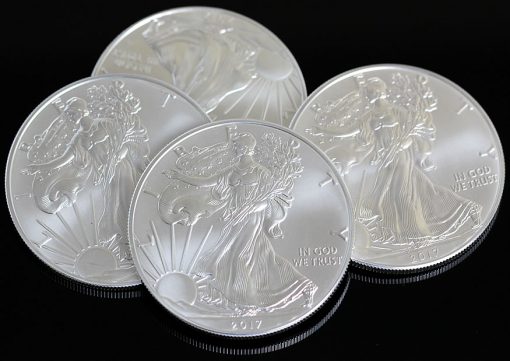 Unlike companion proof and uncirculated editions, bullion coins lack mint marks to denote where they are made — frustrating collectors' desires to own complete Silver Eagle collections by year and minting facility or potentially focusing on those that are scarcer.
Following a Coin World Freedom of Information Act (FOIA) request in March, an identification workaround seemed to have appeared with the U.S. Mint releasing manufacturing tracking numbers that were used on bullion Silver Eagle shipping boxes. However, according to a U.S. Mint press statement delivered to media editors on Friday, May 26, some of their March information was erroneous.
The United States Mint statement follows:
"By way of background, while most American Eagle silver bullion coins have been minted at the West Point Mint, to meet demand the United States Mint (Mint) has sometimes produced these coins at the Philadelphia and San Francisco Mint facilities.
It is important to note that the Mint offers bullion coins through Authorized Purchasers to provide investors the opportunity to acquire precious metal coins at a slight premium to spot market prices. As such, all Mint silver bullion coins are, by their very nature, homogeneous. None of these coins bears a mint mark designating the facility where it was produced. The Mint's goal is to ensure that the American Eagle silver bullion coins struck at any of these three facilities are identical and indistinguishable from one another.
On March 20, 2017, in response to a request made pursuant to the Freedom of Information Act, the Mint released internal manufacturing tracking numbers used on the boxes that contain American Eagle silver bullion coins that are shipped to Authorized Purchasers. It has come to the Mint's attention that some of the information that was released on March 20 was erroneous.
The erroneous information released on March 20, as well as confusion surrounding the Mint's use of internal manufacturing tracking numbers — specifically those connected with American Eagle silver bullion coins — has resulted in a mistaken belief that some of these coins are rarities.
The internal manufacturing tracking numbers on these boxes support the Mint's quality control program and were not intended for the public to rely on to establish which Mint facility produced the silver bullion coins.
The Mint will provide new information regarding these coins by the end of June."