The Royal Canadian Mint announced the latest product from its "Predator" bullion series, the 2017 $5 Canadian Lynx Silver Coin.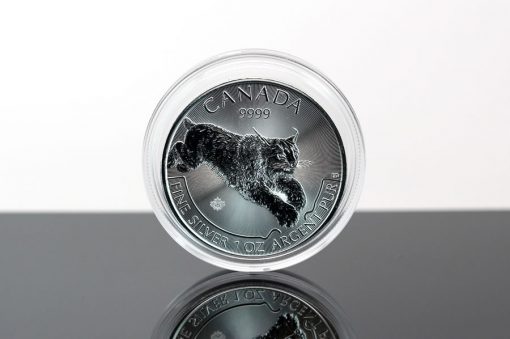 Struck in 1 ounce of 99.99% fine silver, this second series coin depicts a lynx leaping towards its prey. The wild cat appears against a background of precise radial lines that emanate from coin's center, creating a light-diffracting pattern that rotates under light.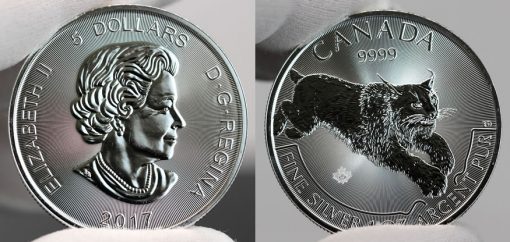 The reverse artwork was completed by Canadian coin designer and nature illustrator Emily Damstra. Encircling the wild cat are inscriptions of CANADA, 9999, FINE SILVER, 1 OZ, ARGENT PUR and ED for the artist's initials.
Here are a few larger photos of a reverse.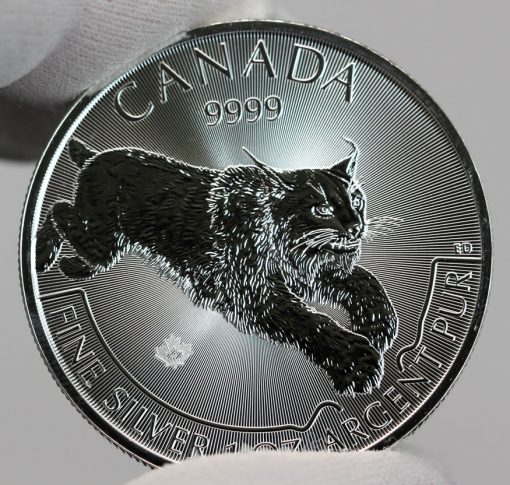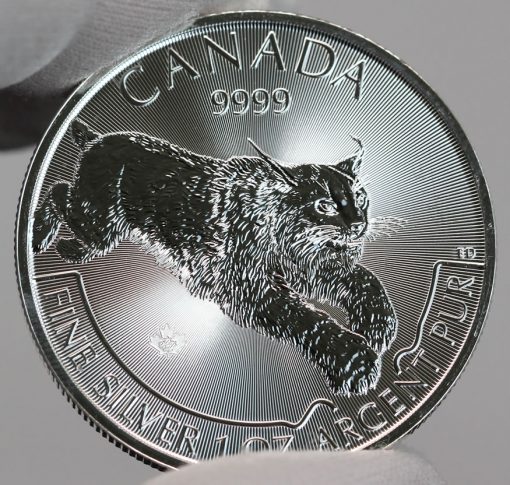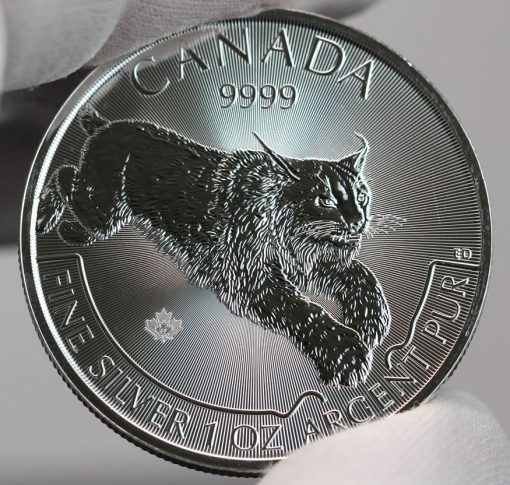 An micro-engraved maple leaf is lasered below the lynx for enhanced security. Centered within it is the number "17," denoting the coin's year of issue and visible only under magnification. Here's a closer view of the marking: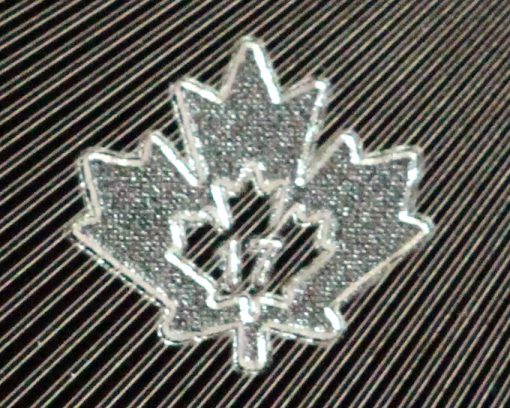 Designed by Susanna Blunt, obverses offer the traditional portrait of Queen Elizabeth II with surrounding inscriptions of ELIZABETH II, 5 DOLLARS, D G REGINA, and 2017. Similar to the reverse, the effigy appears against a background of radial lines.
Here are a two larger photos of an obverse: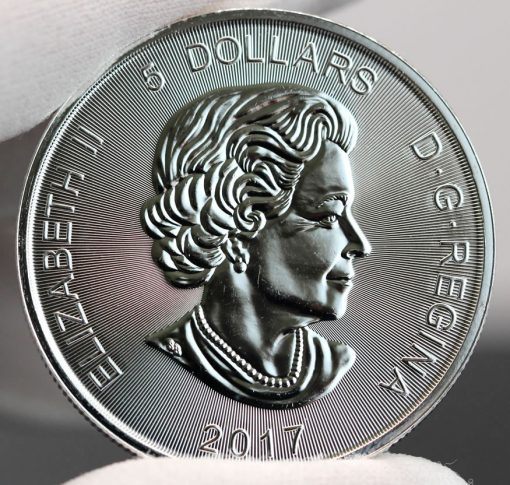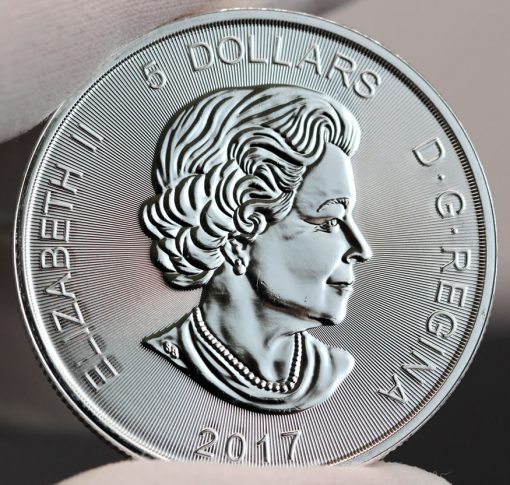 Specifications as provided by the Royal Canadian Mint are:
Mintage: 500,000
Composition: .9999 fine silver
Finish: Bullion finish with brilliant frosted reliefs
Content: 1 troy ounce
Diameter: 38 mm
Thickness: 3.29 mm
Edge: serrated
Face value: $5
Reverse Artist: Emily Damstra
Obverse Artist: Susanna Blunt
The first coin from the "Predator" series featured a leaping cougar and was limited to a mintage of 1 million coins. This new release has a more restrictive mintage of 500,000 coins. Both pieces are available from coin and bullion dealers from about $4 to $6 over spot with discounts available when buying at larger quantities.