Numismatic Guaranty Corporation has updated its certified rolls, the grading service announced. Its latest holder features a new design with enhanced security and label options.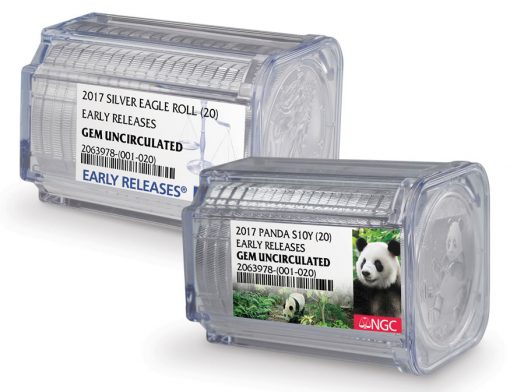 Able to hold 20 American Silver Eagles or 20 Chinese Silver Pandas, the transparent rolls are made from inert materials to preserve and protect coins for long-term storage. Each holder is ultrasonically sealed with the coins and label inside, and expanded security elements make them tamper-evident.
"In addition to the security features of the NGC label, the new Certified Roll has a fused hologram that includes a dozen covert and overt elements to defend against counterfeiting," the company said in a statement.
Coins graded of MS 69 and below may be encapsulated in an NGC Certified Roll™. They must be the same grade per roll, and adjectival grades for them such as GEM UNCIRCULATED are acceptable if they qualify.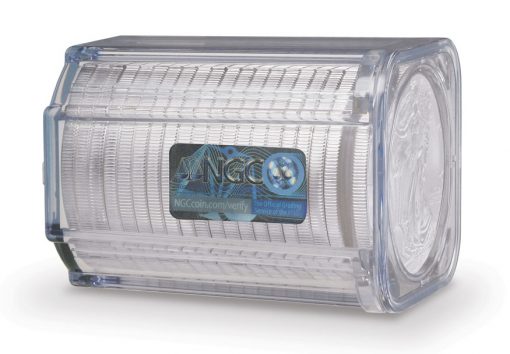 These second generation rolls are available for eligible bulk submissions of Silver Eagles and Silver Pandas. Similar to other NGC holders, each roll that is certified may be verified online at NGCcoin.com/Verify.
For information about NGC and their grading services, visit www.ngccoin.com.