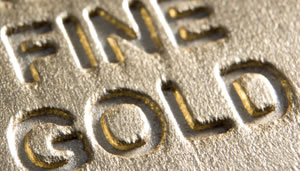 Gold futures declined Friday to a more than five-month low, extending their losing streak to five straight sessions and marking their largest weekly decline in nearly three and a half years.
Gold for December delivery lost $42.10, or 3.3%, to finish at $1,224.30 an ounce on the Comex division of the New York Mercantile Exchange. The settlement is the lowest since June 2 when the yellow metal ended at $1,212.60 an ounce.
"Gold, a noninterest-bearing and dollar-denominated asset, has basically been THE victim of a sharp rise in both the dollar and equity prices, which have responded surprisingly positively to the outcome of U.S. elections," MarketWatch quoted Fawad Razaqzada, technical analyst at Forex.com.
Gold futures plunged 6.2% this week, their biggest weekly decline since the one ended June 21, 2013, following four straight weeks of gains that had lifted prices by 4.2%. They are still 15.5% higher on the year to date.
In looking ahead to next week, Kitco News offers the following forecasts via their Wall Street vs. Main Street survey:
"Eighteen market professionals took part in the Wall Street survey. Nine participants, or 50%, look for gold to be higher next week. Eight, or 44%, called for lower, while one, or 6%, sees sideways prices ahead.

Meanwhile, 803 Main Street participants submitted votes in an online survey. A total of 414 respondents, or 52%, said they were bullish for the week ahead, while 292, or 36%, were bearish. The neutral votes totaled 97, or 12%."
Snapping a three-session winning streak, silver for December delivery sank $1.36, or 7.2%, to settle at $17.382 an ounce. Silver's close is the weakest since Oct. 8, and comes just one day after the white metal hit its highest price in more than five weeks (since Oct. 3).
Silver futures dropped 5.4% this week, their first weekly loss in five weeks, but they are 26% higher since their ending settlement in 2015 at $16.803 an ounce.
In PGM futures on Friday and for the week:
January platinum fell $39, or 4%, to $943.20 an ounce, for a 6.1% weekly loss.

Palladium for December delivery fell $11.80, or 1.7%, to $684.70 an ounce, paring its gain on the week to 9.6%.
Both metals are higher year to date with increases totaling 5.6% for platinum and 21.8% for palladium.
London Precious Metals Prices
London precious metals prices moved lower on Friday and were mixed on the week. First, in comparing their levels from Friday PM to Monday PM:
Gold fell $31.05, or 2.5%, to $1,236.45 an ounce.
Silver declined 16 cents, or 0.9%, to $18.59 an ounce.
Platinum fell $10, or 1%, to $974 an ounce.
Palladium declined $5, or 0.7%, to $685 an ounce.
The weekly losers included gold by 5.1%; silver by 1.6%; and platinum by 2.9%. Conversely, London palladium prices jumped 9.6%, matching palladium futures.
US Mint Bullion Coin Sales in 2016
U.S. Mint bullion sales were mixed — slower for gold coins and quicker for silver coins. In week-over-week comparisons:
Gold coins advanced 27,500 ounces after gaining 34,500 ounces previously. This week's splits include 23,500 ounces in American Gold Eagles compared to 27,000 ounces previously and 4,000 ounces in American Gold Buffalo compared to 7,500 ounces previously.

Silver coin sales advanced 425,000 ounces after rising 371,500 ounces previously. This week's sales came entirely from American Silver Eagles compared to last week when gains included 370,000 ounces in American Silver Eagles and 1,500 ounces in America the Beautiful Five Ounce Silver Bullion Coins.
Below is a sales breakdown of U.S. Mint bullion coins with columns listing the number of bullion coins sold during varying periods Products with an asterisk (*) are no longer available.
US Mint Bullion Sales (# of coins)
Friday Sales
Last Week
This Week
Oct Sales
Nov Sales
2016 Sales
$100 American Eagle 1 Oz Platinum Coins*
–
20,000
$50 American Eagle 1 Oz Gold Coins
0
23,000
19,000
100,500
35,500
701,000
$25 American Eagle 1/2 Oz Gold Coins
0
4,000
1,000
8,000
4,000
68,000
$10 American Eagle 1/4 Oz Gold Coins
0
4,000
6,000
16,000
10,000
142,000
$5 American Eagle 1/10 Oz Gold Coins
0
10,000
25,000
75,000
30,000
805,000
$50 American Buffalo 1 Oz Gold Coins
0
7,500
4,000
28,500
8,500
186,000
$1 American Eagle 1 Oz Silver Coins
0
370,000
425,000
3,825,000
645,000
35,045,500
2016 Shawnee 5 Oz Silver Coins*
–
105,000
2016 Cumberland Gap 5 Oz Silver Coins*
–
75,000
2016 Harpers Ferry 5 Oz Silver Coins
0
0
0
200
0
36,500
2016 Theodore Roosevelt 5 Oz Silver Coins
0
300
0
3,100
300
32,900